ARM's top brass land £54m Softbank windfall
Plus British honesty checker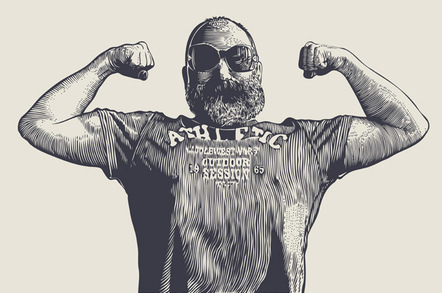 Top execs at ARM are facing a £54m stock payout after Japan giant Softbank swooped to scoop up the Brit-tech success.
Chief executive Simon Segars will land £11.36m, chief technology officer Mike Muller £21m and chief executive since September 2011 Chris Kennedy will net £344,352.
The figures, revealed in new ARM SEC filings, are based on their current allocation of ordinary shares that will be purchased by Softbank at a price of £17 each.
The trio will further scoop a £11.7m, £6.1m and £4.4m respectively based on their additional long-term holdings that vest between now and February 2019.
Softbank in July announced its plan to buy ARM at a price of £24.3bn, £17 a share – a 43 per cent premium over the then current stock price.
The telecoms firm has also appointed accountant Grant Thornton to hold it to its commitment to maintain and expand ARM's UK presence.
Softbank had committed to "at least" double ARM's existing UK workforce of 4,227 in five years and maintain the global HQ in Cambridge.
For the latter, ARM Group must occupy one or more buildings in Cambridge.
It's not clear, though, what weight the appointment of Grant Thornton will bring or what steps would actually be taken or who would take them should Softbank and ARM fail to comply.
The Grant Thornton appointment has significance given the politically charged atmosphere of June's decision by British voters to leave the European Union.
Softbank's purchase was quickly seized upon by the new government as signifying the continued strength of and international belief in the British economy as concerns loomed over post-Brexit growth.
ARM founder Herman Hauser, however, lamented the deal as a sad day for British tech as technology direction at ARM would be set in Japan, not in the UK. ®