Loss-making data-viz biz to investors: You know what our problem is? We did too well
Commissions come with a price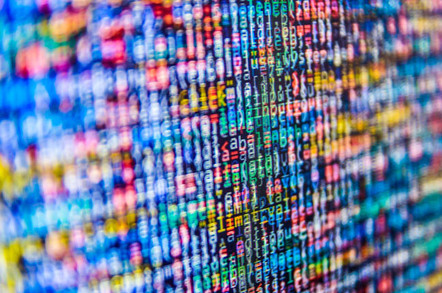 Data visualisation business Tableau has told investors its losses have more than doubled because it did too well in Q2.
The Seattle-based company, which made its initial public offering on the New York Stock Exchange in 2013, reported a 260 per cent increase in operating losses, from $17.9m to $46.9m, while total revenue grew to $198.5m, up 32 per cent year on year.
Speaking to investors, Tableau's chief financial officer, Thomas Walker, said the business had "overachieved on bookings attainment for the quarter, which was led by improved sales productivity and early traction with our large deal frameworks. As a result, we experienced higher commission expense in Q2."
Tableau's salespeople worked harder than they were expected to and brought sales and marketing costs up from $85m to $119m, while R&D expenditure was up by 60 per cent and another $4.5m was bunged into administrative.
At the moment the commissions offered for sales don't prioritise any of Tableau's particular offerings, and both the on-premise and cloud products bring the employees the same, but the team does get more for flogging larger enterprise licence agreements - in Q2 the company managed to make 332 deals with a value greater than $100,000, of which 16 were valued higher than $1m - Walker acknowledged that he had subsequently "moderated" hiring plans for the year.
Altogether 3,900 new customer accounts were landed in the three months ending 30 June, including the California Department of Public Health, the City of New Orleans, and the City of Seattle Police Department.
The largest deal of the quarter was a multi-year ELA with an enterprise customer, which is not named, though CEO Christian Chabot stated: "Tableau is deployed across this enterprise, supporting use cases in network performance analysis, fraud detection, marketing analytics, pricing strategy, field technician metrics, network operations and more." ®
Sponsored: Minds Mastering Machines - Call for papers now open