Post-Brexit spending freeze in UK is real, says enterprise distie titan
Climate of 'uncertainty' blamed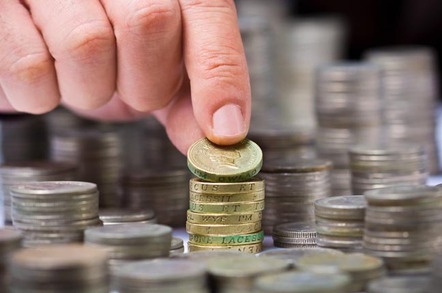 Arrow Electronics Inc's Enterprise tech division in Britain was struck by delayed spending among customers following the outcome of the EU Referendum, the distributor's chief bean-counter claimed last night.
CFO Chris Stansbury estimated "late purchases and weakening of accounts" after the 24 June vote "negatively impacted our sales by approximately $40m".
He reckoned this was due to the "uncertainty caused by the Brexit vote and the unfortunate timing falling just before the last week of the quarter". Arrow's Q2 of fiscal '17 ended 2 July.
Of course, those sales should show up at some point, said CEO Michael Long, and that this was a "market hiccup".
According to market-watchers, the vote to leave the EU dampened 2016 spending forecasts. Gartner downgraded the value of tech sales in the UK by $4.6bn and Canalys cut projections by 10 per cent.
Tech vendors have leapt on the currency swing - British sterling is down versus US dollar by 15 per cent in the last 12 months - and pushed up local price lists for resellers. This will force customers to rethink budgets or spending plans.
The Brexit topic was largely the only blot on an otherwise healthy trading period for Arrow, as sales edged closer to the "record" $6bn mark, up two per cent year-on-year to $5.972bn.
The Global components unit was up four per cent to $3.83bn and Enterprise Computing Solutions came in flat at $2.14bn, the latter driven by infrastructure hardware, big data analytics and security.
Operating profit was $223.6m versus $206.9m and net profit was $134m compared to $124.6m. ®
Sponsored: Minds Mastering Machines - Call for papers now open