Australia to spend a billion bucks and seven years on SAP project
And will hire multiple integrators to make it work: what could possibly go wrong?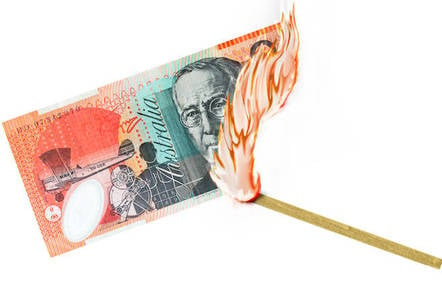 Australia has called for system integrators capable of replacing an ancient mainframe payments system with SAP, and doing so for under a billion dollars.
Dubbed the Welfare Payment Infrastructure Transformation (WPIT) Programme, the task at hand is enormous: Australia has for decades used Computer Corporation of America's IBM-compatible Model 204 database at the core of its welfare payments system. The venerable database – released in 1972 – remains at the heart of a system that serves millions of clients and distributes hundreds of millions of dollars daily.
The database is also creaking mightily and it gets harder to find people capable of wrangling it with each passing year.
Australia long ago flagged its replacement, complete with a billion dollars (£570m, US$760m) to fix things up.
Now the nation has issued tender documents (regwalled) that reveal SAP has been selected as the preferred tenderer for software. The tender documents go on to explain that the government's preferred approach to getting the job done is assembling a panel of system integrators to get the job done.
That panel will have "an expected maximum of six members" and will be offered the chance to bid for all, or parts of, five "tranches" of work.
But scoring a place on the panel doesn't mean you'll get any work, or exclusive access to work on a tranche.
As the tender documents explain, "The selected SI for a Tranche will generally have responsibility for the majority of Services during the relevant Tranche. However, other SIs on the SI Panel may be approached from time to time to bid for other Work Orders throughout the life of the WPIT Programme."
Better still, the panel "will be non-exclusive, and the department may seek services which are the same or similar to the Services from other places, including the [core software vendor] CSV, the department's internal resources, or using other procurement processes."
Which sounds like there's lots of potential for overlaps and finger-pointing.
The first tranche covers scoping, sorting out the panel and improving digital access to services.
Next comes building a system for just three payments, made to students, as a foundation for building re-usable components for later tranches. Like tranche three, which will focus on income support payments to the unemployed or students. In tranche four family support payments will be re-built, a job that will bring with it massive political risk millions of Australian families receive payments to assist with the cost of raising kids. Aged care payments come last in tranche five, a sensible plan as the kink in Australia's demographic bell curve means it's political poison to anger age pension payment recipients.
Tranche five is due to be delivered in seven years.
So buckle in, readers. We've already predicted this project will go over time and over budget, and that's just next year! With another six years of effort projected as a requirement, this one has the potential to provide years of face-palm fun. ®
Sponsored: Detecting cyber attacks as a small to medium business