RM to resell Apple, Lenovo, HP, Dell to YOUR children
Yes those firms killed our PC biz but if you can't beat 'em...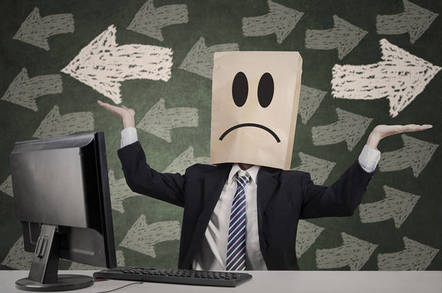 With revenues down and education spending stuck in the doldrums, supplier RM has hit upon a novel idea to expand - reselling low-margin kit from the vendors that helped sink its own hardware production line.
The one-time system builder powered down its own manufacturing facility in Oxford in late 2013 after mounting losses, the closure of BSF and falling demand in a market dominated by the American big brands.
A subsequent "referral" agreement struck with reseller Misco ran for two years, letting patrons of RM's managed services get "continuity of service", a PR person at the company told us.
But "increased demand" from the clientele to get their hands on more third party gear forced a rethink, and "that is why we decided to bring it back in-house", the spokeswoman added.
Squeezing an extra few per cent margin out of each box sale probably persuaded management to jump into reselling, but reselling is a tough game, just ask any reseller.
Long gone are the Bentleys, the strap-on gold-buckled shoes, the exchange of briefcases in car parks (OK so the last one still exists).
It seems the boxes will be peddled online by RM and not by a human sales force, which should at least help to minimise costs.
RM said it will "test, validate and recommend" kit that is "up to the standards RM previously manufactured to". Back in the good old day eh?
In the most recent half-year of fiscal '16, RM reported sales of £76.8m, down 3.8 per cent year-on-year and adjusted operating profit of £7.7m compared to £6.58m. ®
Sponsored: Becoming a Pragmatic Security Leader