What's Niu? No longer profitable, revenues down... but we're hiring!
'We're selling spades in this finance market' says CEO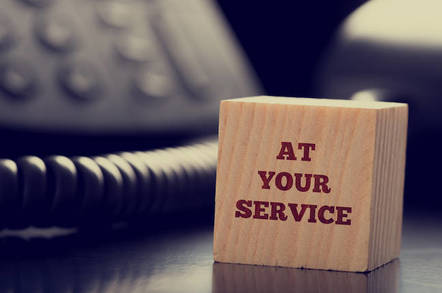 Once-profitable managed services business Niu Solutions is now burning cash and CEO Shaun Ledgerwood reckons the company will take three years to get back in the black.
Based in Surrey, Niu Solutions flogs services to the retail and financial sectors, collecting monthly fees on contracts ranging from one to five years.
According to Ledgerwood, it is currently pulling in £20m revenues, with around 130 employees. Nine of these arrived recently, and six of those have come to reside in the business development team.
Public accounts filed with Companies House show the impact on Niu's revenue and profit when the company lost "a fairly large" but unnamed customer.
Back in calendar 2012, revenues peaked at £23.14m and operating profit came in at £1.23m. The top line slipped to £18.74m by the end of 2015 fiscal '15 (inc 42 per cent recurring revenue) and EBITDA was reported as a loss of £323,000, though the payment of an inter company debt boosted operating profit to £5.99m - this is non-repeatable.
Niu faced a decision to either cut back on people and costs or be more bold. "We made a decision for the latter," the CEO said.
Enter the hires to the business development team, including Daniel Accordia, formerly of Rackspace, who comes in as business development director for the five new sales managers.
Also in are former Barclays Bank man Neil Sharp as infrastructure and storage consultant, Capita Clinical Solutions' Karl Watson joins as network engineer, and Chris Wooding joins as information security officer.
Brushing aside industry talk of credit difficulty, Ledgerwood said: "All growing businesses, from a credit perspective, are looking to work with their suppliers as they map through their growth cycles and we've got a number of suppliers that we've got very good relationships with. The vast majoity of them are very happy to be working with us in terms of [the] growth that they've seen."
The shareholders at Niu are "very committed to the business," Ledgerwood told The Register: "In the Gold Rush the people who made the money were the people selling spades, and we're selling spades in this finance market.
"Many businesses go through investment periods or go through cycles, and there are many times when the underlying immediate financials don't reflect the prospect of the business," Ledgerwood added. ®
Sponsored: Minds Mastering Machines - Call for papers now open