BT sees 35% sales gain as it digests hearty EE meal
Look Ofcom, we're reforming Openreach OK. No need for legal split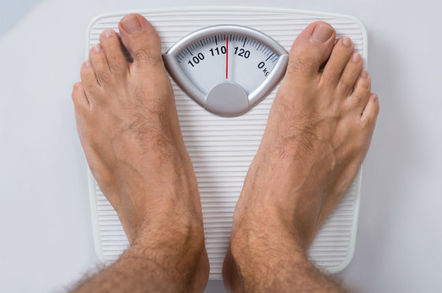 Sales jumped by 35 per cent for BT's first quarter to £5.7bn, with profit before tax up 16 per cent to £802m - mainly due to its £12.5bn slurp of EE.
The mobile operator contributed £1.2bn for the quarter and £84m in operating profit.
Elsewhere other parts of the biz were lacklustre. Its Wholesale biz fell 10 per cent to £518m. While Openreach revenue remained flat at £1.25bn, with operating profit down 1 per cent to £300m.
Its Global Services outsourcing division had a change in fortunes, growing 5 per cent to £1.2bn.
On the subject of Ofcom's recommendation this week that Openreach should become a legally separate entity, chief exec Gavin Patterson, said: "Having listened to Ofcom and industry, we have set out our proposals for greater independence and transparency for Openreach.
"Our proposals can form the basis for a fair, proportionate and sustainable regulatory settlement and we believe they can also enable Ofcom to bring its Digital Communications Review to a speedier conclusion. We will continue to engage with Ofcom over the coming months."
In a nod to the regulator's criticism of BT for not investing in enough fibre, Patterson said the business was pushing ahead with its investment plans which he said: "remain central to our future and so we will be rolling out further fibre in the coming months, as well as 4G through the Emergency Services Network contract.
"Our aim is to make these services as universally available as we can, whilst also deploying a new generation of ultrafast broadband. Such investment requires regulatory clarity, particularly in these uncertain times."
Why is Ofcom so reluctant to split BT and Openreach?
The main reason Ofcom said it is not splitting Openreach from BT is because of the complications of its pension deficit.
According to BT's results, that deficit stood at £7.6bn of its gross of tax for the quarter, compared with £6.4bn as of 31 March 2016.
The business said it also expects to incur capital expenditure of around £100m on the ESN contract and around £100m again on integration. ®
Sponsored: Minds Mastering Machines - Call for papers now open