Heart Internet goes TITSUP again
Total Inability To Support Usual Per... one server?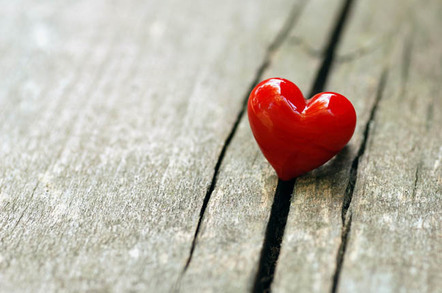 UK-based web host Heart Internet has restored service to customers whose email has been titsup since Monday. Users were unable to use the service due to a single server failure.
One reader got in touch to complain: "Apparently in a modern environment, hosted email clustering means only having one server for any individual mailbox.
"We've had a dozen companies we support contact us with an average of 1-2 users affected in each, so all they do is spread any client out over their server cluster with no resilience."
Another said: "Now they have had Microsoft Exchanges services offline for two days! Terrible service again (Yes I am an angry customer). Really unacceptable services, this includes reseller accounts like mine who have had to fend off angry clients for two days."
<Earlier this year services at the a target="_blank" href="http://www.theregister.co.uk/2016/02/11/heart_internet_in_24h_titsup_after_idiot_let_loose_in_data_centre/">Nottingham-based web hosting biz went out of action due to a power outage.
Heart describes itself as "The UK's best web hosting backed by free 24 x 7 support".
Its blurb reads: "Our hosting is built using cloud based architecture with distributed resources and no single point of failure to create a robust platform with built in redundancy to keep your website up and running no matter what happens."
Heart told The Reg: "We are pleased to say we have now repaired the issue on one of our Exchange Servers and all customer mailboxes should now be accessible. We are really sorry to all our customers who have been affected and we shall be contacting them to say so. Around 200 customers were affected." ®