Microsoft blames dying Surface Pro 3 batteries on software bug
Device life measured in minutes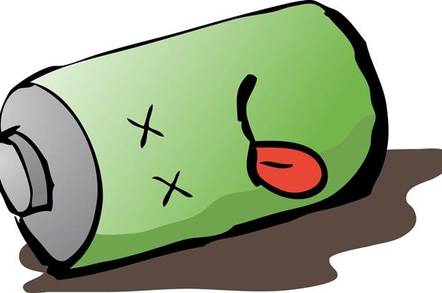 Microsoft has admitted that the battery problems hitting some Surface Pro 3 owners aren't down to hardware failure, but rather a software issue.
Redmond's support forums have been inundated with complaints about the high-end fondleslab's battery life. The problem only appears to affect hardware that uses batteries from third-party supplier Simplo, and some owners report that the problems have persisted even after they bought new batteries for the device.
"A full charge capacity has degraded by over 80 per cent in just a few weeks and continues degrading. I tried to 'recalibrate' the battery by doing full charge then full drain multiple times, and it didn't help," reported one forum member.
"Talk with Microsoft via chat support and they insist this was a software problem and reinstalled the driver and asked me to wait few days to see if things improve. Not only it didn't improve, but now my Surface can only last 30 minutes."
The complaint was accompanied by a screenshot showing the battery capacity shrinking from 39,873mWh to 8,770mWh over the space of five months. Other users have noted that they can get only a few minutes' use from their expensive hardware due to the issue.
Battery problems aren't uncommon in the industry, particularly with laptops, and recalls are regularly issued. But these are usually down to shorting issues in the battery's internals. Not so in this case, says Microsoft.
"Based on our investigations we can confirm that it is not an issue with the battery cells, and we believe this is something that can be addressed via software," said the Microsoft forum moderator. "We're working through the details of how we deliver that."
There's no date given for the fix, but a lot of users are going to be waiting anxiously for it. After all, when you spend between $799 and $1,949 for a fancy fondleslab, you expect to get some life out of it. ®
Sponsored: Detecting cyber attacks as a small to medium business