BlackBerry snips Alcatel label off a midrange biz 'Droid, sells it for $299
While promising some extra security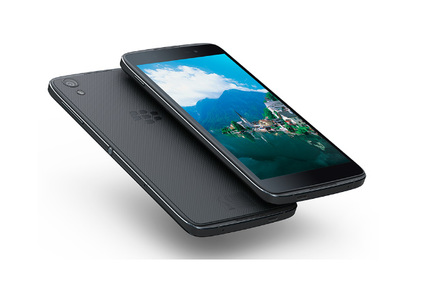 BlackBerry today took the wraps off its first phone of the year, the cryptically named DTEK50. As rumoured, BlackBerry has based its second Android phone on a reference design from TCL, which owns Alcatel, and "security hardened" it with BlackBerry's Android.
BlackBerry also confirmed that a monoblock QWERTY Android was on the roadmap.
The DTEK50 is basically Alcatel Idol 4, a well-specced phone from Shenzhen-based manufacturing giant TCL, which snapped up the Alcatel brand a decade ago (Alcatel also owns the Palm brand).
"It's priced to be a broadly adopted product," said BlackBerry's senior VP of global device sales, Alex Thurber. BlackBerry has treated the back, so it's not strictly identical.
BlackBerry is hoping to bypass consumer apathy by selling through enterprise and security value-added resellers. Thurber was channels sales guy for security and wireless at Cisco, and had stints at security companies Tripwire and CloudWatch.
After years of releasing devices that only used its home-grown system software, BlackBerry launched its first Android device, the "Priv by BlackBerry" last November. The price of this eye-catching QWERTY slider was too high, at US$699 (£579), company executives later admitted. In the second quarter of this year, BlackBerry sold fewer phones than it did in the same period last year – before it had an Android in its portfolio. So value is something the DTEK50 attempts to fix.
The lightweight 135g DTEK50 is priced at US$299 (£275) with a $60 battery pack thrown in. It packs a midrange Snapdragon 617 3GB of RAM/16GB of storage, and a 5.2-inch HD display. The 2610 mAh non-removable battery supports rapid charging. There's a convenience key that can be programmed to an app, such as the camera, or action.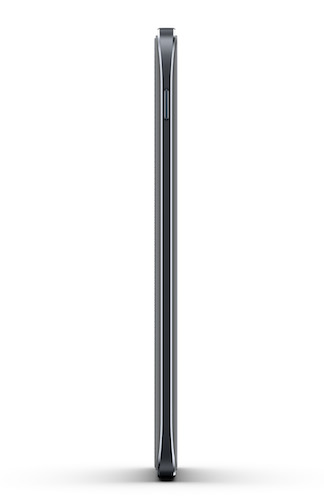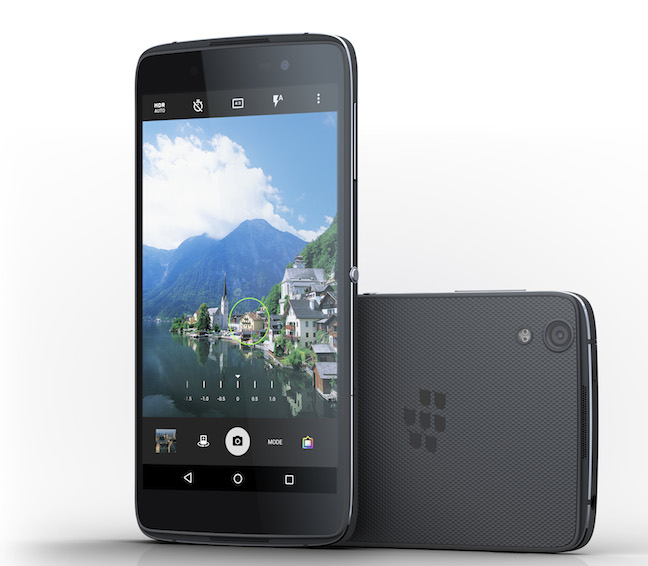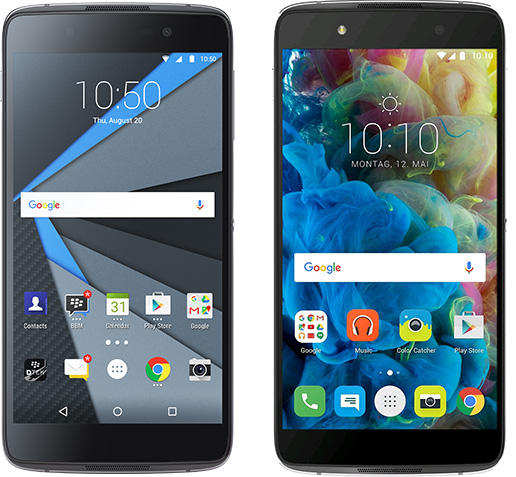 Spot the difference: BlackBerry DTEK50 (left) and Alcatel Idol 4 (right)
BlackBerry's value add comes in two parts: security and productivity features. The former includes using a security-hardened Linux kernel with "improved random number" generation (which we hope BB hasn't screwed up) and certificate pinning, plus proprietary hardware that creates a "root of trust." This presumably means baked-in crypto-keys that are used to provide a secure boot sequence, which cryptographically checks all the system components are legit and are untampered.
All data is stored encrypted, and the device has yet to be rooted. BlackBerry also offers "rapid" security patches to close up bugs.
"There's a misconception that iOS is better at security. Three times more vulnerabilities have been posted to the National Vulnerability Database for iOS than for Android," said David Kleidermacher, BlackBerry chief security officer.
Adding in breaches of iMessage and iCloud for good measures. "And it took three months for the vulnerability to be corrected."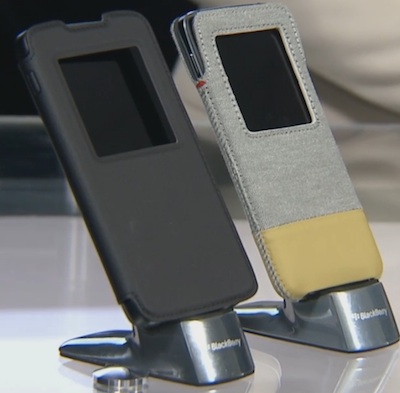 On top of that, BlackBerry packs its Hub email client-cum-notifications aggregator, a unified device search, its distinctive soft keyboard, and a few user level apps: its own Calendar, Contacts, Tasks, and Notes, along with a Password store and BlackBerry's DTEK security manager, which was repurposed for the phone name. DTEK is supposed to alert you when an app unexpectedly starts taking photos or videos, switches on the microphone, sends text messages, accesses your contacts and files, or requests your physical location.
At launch, the Priv ran hot, and couldn't take advantage of Marshmallow's security features, but it is steadily improving. You can get an idea from these screengrabs of the default Priv.
So. Why the cryptic name?
"It's a reflection of our commitment to securing the BlackBerry experience," according to the company's head of design, Scott Wenger.
Shipments begin on August 9, and we should have a real hands-on in the next day or two. ®
Sponsored: Your Guide to Becoming Truly Data-Driven with Unrivalled Data Analytics Performance