Ofcom: Legal separation will force Openreach to eat more fibre
Plans for 2 million FTTP connections in next four years 'not enough'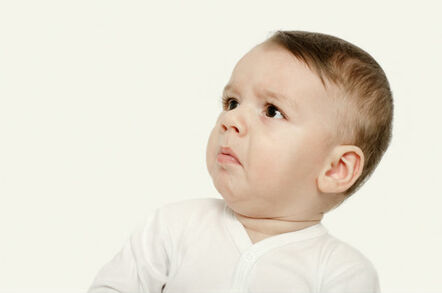 Sharon White, the boss of UK comms watchdog Ofcom, hopes plans to legally separate Openreach from BT will force it to increase its investment of two million fibre-to-the-premise (FTTP) connections over the next four years.
White was speaking at a briefing following the announcement by the regulator this morning that Openreach must become a "legally" separate company from BT – with its own independent board.
Ofcom believes that the UK is overly reliant on Openreach for its "fibre future" and believes the former state monopoly is dragging its heels on investment because doing so serves the broader interests of the BT Group.
It reckons by forcing through a more independent governance structure, Openreach will up its investment plans, which the regulator says are currently too centred around its hybrid copper technology G.Fast. Of its 12 million "ultra fast" deployments by 2020, 10 million will be through G.Fast.
Asked if she had an aspiration for what proportion of Openreach's investment should be FTTP in the next four years, White declined to comment.
"I don't have a number... but there needs to be a rebalancing form eking out more juice from copper." She said the current investment plans "must go further" – something a more independent Openreach will help achieve.
White said the biggest reason that Ofcom stopped short is because of BT's £12bn pension deficit. She said if the regulator was starting from scratch it would have gone for a full split of Openreach from BT.
Since the proposals for an enhanced functional separation were suggested in February, White said the regulator has been in constant discussion with BT. "I have personally welcomed fact they recognise BT needs to reform. But there is still a gap between their proposals and what set out today."
She said if BT and Ofcom cannot come to a voluntary agreement about a reformed Openreach, the regulator would force through changes under the 2003 Communications Act.
Currently there is a "disagreement between ourselves and BT" as to the degree of independence of the Openreach, she said.
BT has said that its current proposals, which have not been made publicly available, have gone a long way towards addressing Ofcom's concerns.
However, it has said the the issue of legal incorporation would be disproportionate and costly which would divert money away from our efforts to deliver broader coverage, better service and faster speed.
A BT Group spokesperson said: "We welcome Ofcom's recognition that structural separation would be a disproportionate move. Our proposals provide Ofcom with every benefit they're seeking but without any of the substantial and unavoidable costs associated with legal incorporation. We will continue to engage with them over the coming months". ®
Sponsored: Minds Mastering Machines - Call for papers now open