Glassdoor spaffs users' email addresses in bcc fail
Looking for a job on the QT? Well now everybody knows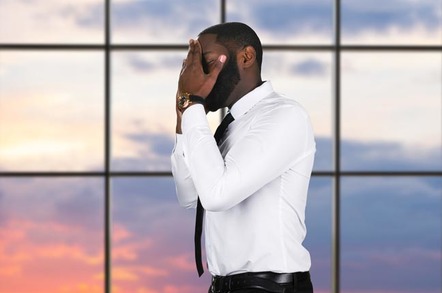 Jobs site Glassdoor accidentally outed hundreds of users seeking employment in pastures new when it despatched an email and failed to use the bcc button.
The missive was sent to users at the weekend and intended to update them on the company's terms and conditions.
One user said: "They later sent a follow up email saying sorry but it was pretty generic and didn't sound especially sorry at all."
A Glassdoor spokesman said the biz inadvertently revealed "a small percentage of Glassdoor user email addresses" to other recipients during a routine email distribution.
"We take the privacy of our users very seriously and are taking corrective steps to ensure this doesn't happen again.
"This affected less than 3 per cent of Glassdoor users and only revealed user emails. No other information was exposed. Email addresses were potentially viewable by 999 other recipients.
"We have no indication that any Glassdoor account has been compromised in any way. We are incredibly sorry for our error."
The email update included a reminder to users that they should follow it rules for acceptable use into one list: "A revised section on Using Glassdoor contains our House Rules that all users must follow when using Glassdoor," it said.
No doubt the biz is also now reviewing its own rules on acceptable practise when it comes to electronic communications. ®