Stack Overflow takes on technical documentation
Microsoft, Twilio, Dropbox offer support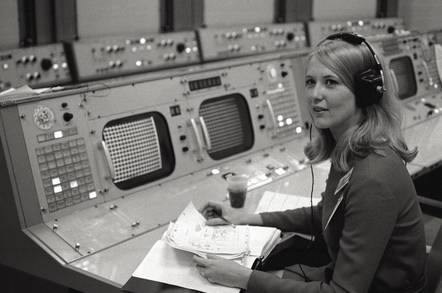 Stack Overflow, a popular site for developer and IT admin problem solving, is taking on technical documentation, with support from companies including Microsoft, Paypal, Twilio and Dropbox.
The Stack Overflow site was created in 2008 by Jeff Atwood and Joel Spolsky, and originally focused only on developer questions. It was immediately popular, thanks to a responsive and uncluttered user interface and an effective system of up and down voting so that the best answers rise to the top.
The site has expanded, under the Stack Exchange banner, to comprise over 150 "communities" covering topics from IT Admin (Server Fault) to mathematics, bicycles and home brewing.
Stack Overflow has succeeded in part because of the shortcomings of official forums and documentation sites provided by IT vendors such as Microsoft. Anyone who has tried to find information on sites such as MSDN, TechNet or Microsoft Answers will know the frustration of slow performance, broken links, verbose but unhelpful answers from official support personnel, and documentation that relates to obsolete or perhaps forthcoming products rather than the version you are using.
Now Stack Overflow is taking on documentation, with topics including programming languages such as Java, C#, C++, Ruby and Swift; APIs such as Dropbox and PayPal, and products such as Microsoft SQL Server and Docker.
Eight vendors are offering official support, which means that their developers "will be participating in Documentation right alongside the community," according to the announcement. The full list is Microsoft, Dropbox, PayPal, Xamarin (part of Microsoft), Twilio, PubNub, Twitch and Meteor.
Microsoft is the giant here, though note that the actual commitment from these vendors is vague and might not amount to much. The company has its own separate initiative, called docs.microsoft.com, which is meant to be a "new modern documentation service", though it is currently very limited and most documentation remains on MSDN or TechNet.
The Stack Overflow effort is even more sketchy, as you would perhaps expect from a beta service, though with just seven topics under Microsoft SQL Server this is more evidence that we should not take the Redmond company's commitment too seriously for now.
The Stack Overflow documentation site seems happy to take content on any product or language, irrespective of official support.
Collaborative documentation has pros and cons. The advantage is that the content is community-reviewed, and provided that it has sufficient momentum to attract skilled users, will include real-world examples and common pitfalls, rather than the dry and sometimes unhelpful descriptions in official references.
The downsides are that accuracy is not guaranteed, and rarely used functions or arguments may not be covered.
In the case of closed-source products like SQL Server, the vendor is the ultimate authority on how things are meant to work, and there is no substitute for careful and comprehensive documentation from the product's own team. In fact Microsoft's official SQL Server documentation is not bad, but this is not the case with all the company's products.
Good documentation is hard, and the addition of collaborative content generally more valuable than not, so Stack Overflow's initiative has potential. If, on the other hand, vendors use it as an excuse to pull back on their own first-party efforts, this might not be such a good thing after all.
Microsoft has commented on its partnership with Stack Overflow in a blog here. Microsoft general manager Jeff Sandquist wrote: "In the future, docs.microsoft.com will integrate a curated list of Stack Overflow documentation samples directly into Microsoft API documentation."®