Electric Cloud offers cautious corporates Canary choice
Blue/Green also a deployment option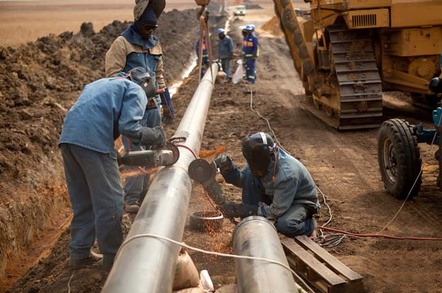 Electric Cloud has promised a raft of new deployment options in the latest release of its application deployment platform as it looks to bring the joy of DevOps to even the most crusty and sprawling customers.
The San Jose-based firm is one of the most vocal standard bearers for DevOps and Continuous Delivery, and having convinced massive traditional enterprises such as banks to slurp up the KoolAid, is looking to the address the challenges they bring in terms of scale and conservatism.
Speaking to The Register at the DevOps Enterprise Summit last month, CEO Steve Brodie said ElectricFlow 6.5 was about how to "improve our capabilities to do this at scale".
Early generations of DevOps tools were focused on "one application, one team" he said. But, he continued, one of its current customers was a Fortune 25 bank, which wanted to automate a deployment process that covered 6,000 applications, 50,000 components and 150,000 endpoint servers, and the firm wanted to "allow people to do DevOps at that kind of scale."
New features in ElectricFlow 6.5 - which is available by invitation before a general release in August - include environment reservation and calendaring, which it promises will prevent, or at least minimise, conflicts between teams looking to push out releases, and help them avoid blackout and maintenance windows.
The biggest push around the new release is focused on alternative deployment mechanisms including blue/green, Canary and rolling deployments. These models were already being used by the likes of Netflix and Facebook, but said Brodie, "We're bringing this capability to the enterprise and making it really easy to use."
As automation firms like Electric Cloud expand their feature sets, you might be forgiven for asking if they will eventually feel slightly limited within the software deployment world, and feel the urge to position themselves as some sort of broader enterprise management tool.
Brodie said Electric Cloud's product was built on top of a generic automation platform, spanning workflow, procedures, jobs, and the like. "It does give us flexibility to got into other environments where it makes sense...we could deploy this into the infrastructure layer as well."
But he insisted, "today as a business, we're very much focused on just the DevOps automation scenarios…we're really orchestrating everything but it's in the service of the application.
Brodie said the firm currently did about 15 per cent of its business in Europe, but was looking to scale this up. It doesn't have much in the way of a dedicated operation here, but has struck deals with the likes of Barclays, Nokia and Lego direct. Brodie said it was currently experimenting with a number of partners in Europe, adding "Now we really want to focus on this model." ®
Sponsored: Webcast: Why you need managed detection and response