Three pence in a pound awaits Steljes' trade creditors
Administrator's Statement of Affairs doc confirms AV distie owed £6.7m at collapse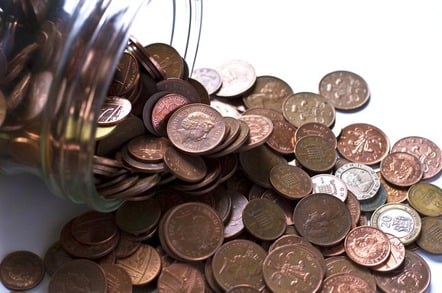 Unsecured creditors of audio visual distributor Steljes that are owed £6.72m by the fallen specialist will likely receive just three pence in the pound, according to the company's administrator.
Steljes collapsed in late May after cash flow dried up and directors were forced to call on AlixPartners, which decided the only course of action was to wind up the firm after 29 years in business.
A Statement of Affairs document filed at Companies House estimated secured creditors Bank of Scotland will recoup the £100,000 it is owed and Lloyds Bank Commercial Finance will realise £4.36m out of £4.52m (inc £3.3m in debentures)
Preferential creditors are expected to receive the full £124,115 they are due but unsecured creditors - trade creditors are owned £6.08m - were warned to expect very little in the way of debt repayment.
AlixPartners said it expects to realise £4.93m from the assets available, leaving a deficit for creditors of £1.9m.
The assets listed included £4.25m in stock out of £5m on the books; it is uncertain how much of the £1.76m from fixtures and fittings can be collated; the administrator estimated a £50,000 return from the £261,682 investment in Steljes Rental Ltd; and £100,000 from a £300,000 directors' loan account.
The large variance between the book value of fixtures and fitting and the anticipated realisation is because these assets were over valued and are often "hard to realise", the report revealed.
The largest creditors listed included Smart which is owed £2.929m, BenQ at £1.15m, Epson UK some £680,368 and NEC which has debts of £156,413.
The report by the administrator revealed Steljes, which turned over £60m in its last financial year and employed 71 staff from offices in Surrey, suffered due to "increased competition and margin erosion in recent years as the market reached maturity".
Efforts to improve the fortunes and diversify into its own branded kit were in vain, and an "adverse change" in terms with primary flat panel projector supplier Smart meant shutting up shop was the only course of action.
Smart had broken Steljes' long running exclusive distribution agreement and brought on board Westcon.
In a pre-appointment assessment, AlixPartners said they could not push for a company voluntary arrangement because of the level of secured debt owed by Steljes, coupled with the fact the firm did not generate enough cash-flow.
"Due to this lack of funding a CVA was not feasible," the report claimed, adding no "viable" offers for the business as a going concern were forthcoming. ®