What will laws on self-driving cars look like? Think black boxes and 'minimum attention'
German government and United Nations plan for the future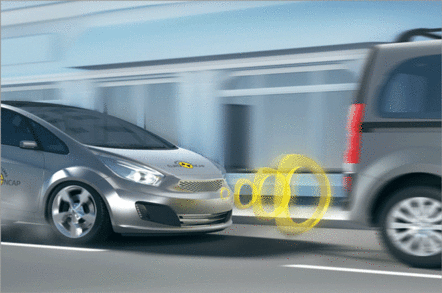 The recent high-profile crash of a Tesla driving in Autopilot mode has sparked a rush to develop new laws for self-driving cars.
Just as there is a race on in the engineering departments of many large car companies to develop autonomous car technology, so legislators are working fast to develop the rules to cover it.
The German government is reportedly working hard on legislation that will apply new legal standards to self-driving cars in an effort to ascribe liability and set guidelines for investigating inevitable future crashes.
According to German newspaper Handelsblatt, that includes a requirement that drivers maintain a "minimum of attention" – defined as remaining in front of a steering wheel at all times and being able to immediately take control of the wheel "at the request of the automated system."
The law would also require the installation of a black box – whose specifications are currently being worked on at the United Nations. Like a plane's black box, it will store all relevant data about the vehicle so it can be analyzed in the event of a crash.
A key part of that system, according to the draft German law, will be determining when an automated system requested that the driver take over, putting the onus on companies to develop software that is suitably cautious, and on human drivers to maintain vigilance while driving.
The German government is working fast on the new law, with a first draft expected this month, because it has promised car makers it will remove legal barriers to them testing new products on the road.
Just last month, German chancellor Angela Merkel indicated that the issue was a priority for the country – which boasts some of the world's largest car companies – and suggested to the car industry that it draw up a "wish list" of what it needs to move forward.
Big opportunity
German car companies see the emergence of self-driving car technology as a huge market opportunity, and are investing heavily in both electric and automated car technology.
Volkswagen views the technology as a way to rebuild excitement and credibility in its brand after it took a knock following the revelations that it has purposefully cheated on emissions tests, and Mercedes-Benz has already targeted 2025 as the date for self-driving trucks on the roads. BMW and Daimler are also reportedly working on the technology.
But current laws in Europe and Germany are stifling the ability to innovate, German car manufacturers have complained, and are giving US companies such as Google and Tesla a head start. The Tesla crash highlighted one of those companies' biggest concerns: legal liability.
Meanwhile, leading the charge in self-driving cars are companies in California. And that state's legislative approach is already leading Europe.
The California Department of Motor Vehicles (DMV) approved testing of the vehicles back in May of 2014, and in December, 2015, put out draft guidelines for self-driving cars that in many respects reflect what the German government has drafted: the requirement for a steering wheel and for the driver to be able to take over control immediately.
Part of the draft rules read: "The operator will be responsible for monitoring the safe operation of the vehicle at all times, and must be capable of taking over immediate control in the event of an autonomous technology failure or other emergency."
These rules, as well as the DMV requirement that all drivers of autonomous cars would have to be specially certified, were met with some consternation by the industry. Google in particular was opposed to the requirement to have a steering wheel.
Moving forward
Eleven companies, including Mercedes Benz, BMW, Ford, Nissan, Honda, Tesla and Google, already have permission to test autonomous cars on California's public roads, and the timeline is far closer than Europe, with an expectation that by next year ordinary consumers could be on the road in self-driving cars (that is a best-case scenario however).
There are no federal rules in the US that cover autonomous cars, so California is likely developing what will become future laws for the entire country. Likewise Germany, which hopes its efforts will form the bedrock of international legislation covering self-driving cars.
Among the advantages to self-driving car technology, at least from the government perspective, are reduced traffic, less pollution and – critically – greater road safety. Almost everyone agrees that the key deciding factor over the success or failure of autonomous cars will be on how safe they are perceived to be.
The Tesla crash has already raised that fear, and now both governments and car manufacturers are keen to ensure that in the inevitable future car crashes that will take place with these vehicles, it can be shown, clearly and legally, not to have been the fault of the software. ®