Shelfware wars should be conceded, admits Microsoft compliance boss
Honest mistake with your licensing? Audit police look at it on a 'case by case basis'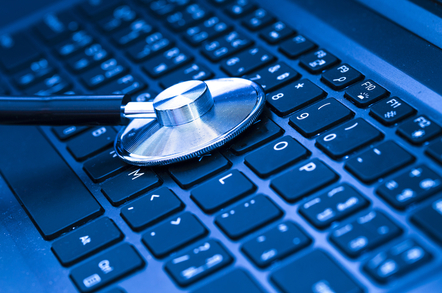 The UK head of Software Asset Management (SAM) and Compliance at Microsoft, Mark Bradford, admitted at a recent seminar held by one of its enterprise licensing sellers Bytes that Shelfware issues "should be conceded".
Bradford said his group, responsible for working with channel firms to perform reviews of customers, didn't want to punish "honest mistakes unearthed as part of an audit or a SAM review".
He added "Project and Visio concessions had been made where there was virtual access and yet no usage…the intent is to assist where there is evidence of honest mistakes and this will of course be looked at on a case by case basis".
Research by software lifecycle information firm 1E previously indicated up to 40 per cent of enterprise software is paid for but sits unused. Maybe a customer bought a little extra to ensure they had good coverage, maybe they got a bundled deal, or maybe they were a little fearful of being caught short - in our poll of ITAM members, 76 per cent admitted to over-licensing in fear of audit.
Buying software is akin to hiring a rental car; you don't actually own the car, you just have a right to use it. If you hire a car and then don't use it, logic says you should still be charged for it because the hire car firm can't rent it to someone else, but what about software licensing, a digital concept with no overheads? Unlike laptops, which can be used as doorstops and collect dust, unused software is often an unknown treasure, ephemeral and easily forgotten.
Should customers still be paying for true-ups, maintenance and upgrades when Shelfware exists? Shouldn't they be able to cash them in?
Punters have signed the contract and accepted the terms, they've done the crime so they've got to do the time - but in the interests of long-term partnership many organisations use unused software as a bargaining chip in negotiations – especially in the face of licensing shortfalls.
Not punishing honest mistakes
At the Campaign for Clear Licensing, we've become rather wary of the unscrupulous tactics of software publishers, so I find it refreshing for a Microsoft spokesman to state that Shelfware issues "should be conceded". But I'm perhaps a little too jaded to see this as evidence of a long term change of heart.
Our research (pdf) into Microsoft last year through 2015 suggested the company was very supportive of customers, as long as what the customer wanted was what Microsoft wanted. It's also its own worst enemy in terms of software licensing; we found Microsoft is stunting its own growth through licensing complexity.
Microsoft has this year made steps to overhaul its Enterprise Agreements, but in the process may have made them more complicated - the introduction of more choices, more variables, invariably means licensing remains a dark art.
Just buy my cloud
Many customers, unprepared and not managing assets properly, are falling foul of the audit deal cloud rinse cycle - software publishers hold up cloud as the solution to any previous compliance misdemeanor. This is the current favoured approach of Oracle, desperate to budge its single-digit percentage of cloud business into market relevance to satisfy shareholders. Procurement pros should use this cloud desperation to their advantage.
It can be argued that by conceding Shelfware, secondary market options are curtailed. Trading surplus licensing is a growing market in Europe, made legal in 2012. Data from the French firm Softcorner, an enterprise software equivalent of eBay, suggested that over 80 per cent of secondary trade is for commodity Microsoft items. Unlike Oracle, organisations are much more likely to purchase Microsoft without a support contract – although secondary support options are also a huge growth area with a growing number of suppliers.
Returning to cars, your Audi dealership would prefer to sell you the very latest model to leave the factory, but also maintains a profitable line in used vehicles and secondary support options, knowing the value of maintaining the relationship for when you do want to buy a new car. Maybe in the future we can expect software companies to be a bit more pragmatic about the lifetime value of customers, and this statement from Microsoft is a step in that direction.
What is your view? A breath of fresh air from Microsoft, whose mission is said to be to "help organisations maximise value, minimise risks and achieve more with their IT investment" or a ploy to open the IT kimono long enough to sell more unwanted cloud?
Martin Thompson is owner and founder of The ITAM Review, an online resource and community for worldwide ITAM professionals. On a voluntary basis Thompson is the Chief Agitator at the Campaign for Clear Licensing, a contributor to ISO WG21 which develops the SAM International Standard ISO/IEC 19770 and board member of Free ICT Europe which supports the ICT secondary market.
Sponsored: Minds Mastering Machines - Call for papers now open