Security gurus get behind wheel of driverless car debate
Insured against malware?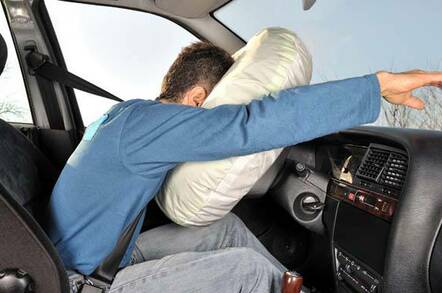 Security experts have already waded into the UK government's consultation into self-driving technologies.
The two month session comes against a backdrop of increasing concerns about connected cars. Infosec vendors argue security needs to be considered alongside other issues such as changes to driving regulations (the Highway Code) and car insurance.
Gordon Morrison, director of government relations at Intel Security, commented:
"The consultation into self-driving technologies is another important step in the government's pursuit of cutting-edge technologies that will not only support our economy, but also position the UK as a global leader in transport technology."
"However, it is crucial that in its pursuit of innovation, the government doesn't neglect the security essentials which will guarantee not only the success of these new technologies, but also the safety of its users. With security researchers demonstrating the potential for hacking driverless cars, for example when a Jeep was remotely stopped on an American highway, the government must ensure that, as part of its innovative work with the automotive industry, cyber security remains a top priority."
"We hope that as well as reflecting on the impact that driverless technologies will have on the Highway Code and driver insurance, that this consultation provides a platform from which autonomous vehicle security can be explored," he added.
The security issues applicable to cars arise from their connectivity rather than whether or not they are self-driving, according to some experts.
"I think the security issues come from not air gapping the car rather than the degree of autonomy," independent technologist and entrepreneur Ken Tindell told El Reg.
Sponsored: Becoming a Pragmatic Security Leader