IPO spews email addresses to hundreds of recipients. Twice
Tell me, what is it your department is in charge of protecting again?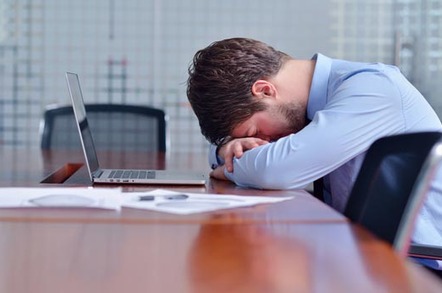 The department entrusted with the protection of corporate data is seemingly somewhat less bothered when it comes to guarding personal info.
The Intellectual Property Office yesterday made the classic schoolboy error of sending out an email containing hundreds of recipients in the 'to' field.
Realising its blunder minutes later, the body recalled its missive only to send the message with the same email addresses contained in the 'to' field.
"It does beg the question why a government department is relying on someone to manually send out e-mails like this from their mail client rather than using a proper CRM/mailer daemon," noted one Reg reader who was included in the gaffe.
An IPO spokesman told us:
"We apologise for any inconvenience caused, we've taken appropriate steps to ensure this doesn't happen again."
Ironically, more information was displayed in the 'to' field than in the body of the email itself, which simply included a link to the IP Connect newsletter. Among promises that the IPO will continue to uphold an "outstanding" environment for intellectual property post Brexit, the newsletter said:
"We remain committed to working with industry to ensure that producers, workers and the public are protected from fraudsters."
But clearly this does not apply to email address info. Whoops! ®
Sponsored: Becoming a Pragmatic Security Leader