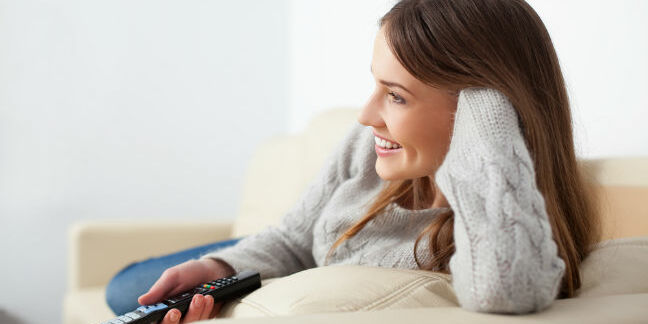 The upfront market for broadcast and cable networks has taken an unexpected U-turn from last year's dip, seeing an increase in advertising sales of $800m to $18.6bn in the most recent completion.
According to research firm Media Dynamics, this 4.5 per cent increase in TV ad revenue is a blow to OTT video platforms on PCs and mobile devices, as advertisers grow increasingly wary of the rise of ad blockers and choose to spend their precious ad dollars elsewhere.
Faultline has pointed out on several occasions how companies with vested interests produce reports with wild figures on how much money ad blockers will apparently drain from the industry. While it's true that ad blocking software has become increasingly prevalent, this is still just a drop in the ocean. For example, figures from Adobe and PageFair published at the end of 2015 stated there were 198 million monthly active users for major ad block browser extensions – but this is only around 6 per cent of global internet users.
Media Dynamics adds that other issues plaguing digital media platforms include the limited quality content available for sponsorships, questions about commercial "visibility", and generally low usage levels. We would argue that the declining pay TV subscriber figures speak for themselves.
21st Century Fox's broadcast networks are reportedly reaping the rewards of this year's upfront ad sales increase, a source familiar with the matter told Variety. It notes that Fox Broadcasting, FX Networks, and National Geographic all saw volume gains up around 5 per cent.
Plus, approximately 75 per cent to 80 per cent of the inventory was sold across the unit. Variety also estimates that the five broadcast networks secured $8.02bn and $8.69 billion for their primetime entertainment schedules in 2015, with Fox Broadcasting getting an estimated $1.43bn and $1.56bn last year.
The study says that CPMs (cost per thousand impressions) for the 2016 upfront rose sharply due to the fragmentation of TV channels and diversity of offerings there are to choose from.
A typical primetime advertiser paid 10% more on average to reach a broadly targeted viewer, but this was slightly lower for cable than broadcast. It forecasts a CPM of $47 for an average primetime adult on broadcast networks in the 2016 to 2017 upfront, while this is $31 for cable, up from $29 in the previous year.
Media Dynamics points out that complete returns are not yet in for some of the secondary sellers, and its figures are based on preliminary findings. This is the first time in two years that the upfront primetime national TV ad sales for broadcast and cable have risen.
"What we are seeing is partly a reaction to the many issues plaguing digital media, which, until recently was seen as a potential alternative or supplement to linear TV," said Media Dynamics President, Ed Papazian,
Copyright © 2016, Faultline
Faultline is published by Rethink Research, a London-based publishing and consulting firm. This weekly newsletter is an assessment of the impact of the week's events in the world of digital media. Faultline is where media meets technology. Subscription details here.
Sponsored: Ransomware has gone nuclear