Brit Science Minister to probe Brexit bias against UK-based scientists
BoJo bro on the case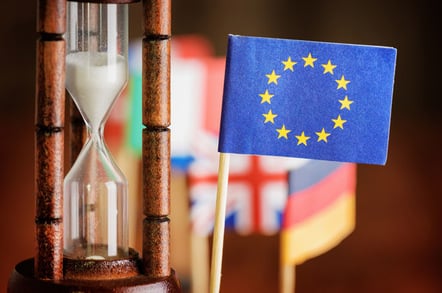 Jo Johnson, the Minister of State for Universities and Science, has announced that that he has set up an email account to receive evidence that UK scientists have been discriminated against after Brexit.
A confidential survey of the UK's Russell Group universities found cases where British researchers were being asked to give up their leadership roles and were being dropped from EU projects for fear of being a "financial liability", The Guardian reported.
Worries that Britain may be an unattractive partner due to funding issues have spread. The paper relates one case of an EU project officer advising that all UK researchers be ousted from a project as their funding may not be guaranteed, and could delay the project which is due to start in 2017.
Speaking at a Science and Technology Committee meeting this morning, Johnson said he wanted to turn any "anecdotal evidence" of discrimination into "concrete evidence".
"I'm still waiting for hard concrete evidence - but I'm not saying [discrimination] is not happening," said Johnson.
Professor Phillip Nelson, Chair of Research Councils UK, also a witness at the meeting, said he had seen cases where scientists were afraid of working in the UK.
He spoke of an email he had received which said that the University of Glasgow was having a hard time attracting a "top physicist" because the physicist feared their projects may not be funded.
But whether these were "knee-jerk reactions" post-Brexit was hard to say, Nelson said.
Johnson said he had spoken to Carlos Moedas, the European Commissioner for Research, Science and Innovation. A spokesperson on Moedas' team said that the validity of the UK in Horizon 2020, Europe's largest research and innovation funding programme, remains unchanged.
A "vast majority" of funding comes from Horizon 2020 for innovation programmes, said Kevin Baughan, Chief Development Officer at Innovate UK, which reports to the Department for Business, Innovation and Skills (BIS). He estimated that €680m had been spent into business and innovation, making the UK the second highest recipient after Germany.
Baughan warned that the UK "cannot afford to have a two year pause" in participation with EU projects if it wanted to stay at the forefront of innovation.
Any formal negotiations with the EU will not begin until after Article 50 is triggered, at which point the UK will have two years to negotiate arrangements for its breakup with the EU, including the outlining of any future relationship. ®