YouTube stars shilled for Warner Bros, screwed up, and now the FTC has written an angry letter
US watchdog channels Hans Blix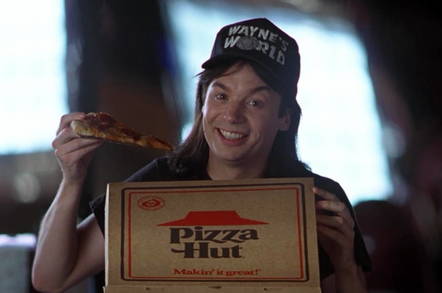 Warner Bros has settled a complaint that YouTube celebs it paid to promote its video game online didn't declare that they were taking the entertainment giant's coin.
YouTubers who agreed to publicize 2014's Middle Earth: Shadow of Mordor were given cash on condition they produce a favorable review of the game, not show any bugs or glitches, and recommend that users click a link to the title's official website. Warner also told the cyber-shills to follow rules set out by the US Federal Trade Commission (FTC) on disclosing sponsored content.
However, the regulator said the instructions given by Warner on the paid-for video disclosures were not great. For one thing, the web megastars were not told that the notice must appear in the video and at the start of its description on YouTube.
As a result, many of the web "influencers" produced videos that buried the paid content notice at the bottom of the description page, while others shared their video on other sites where they appeared without any notice of sponsored content.
The commission threatened to take Warner Bros to task over this, but in the end, as we learned this week, the regulator and the corporation settled. As part of that agreement, the FTC will require [PDF] Warner Bros Home Entertainment to put stricter policies on its endorsement agreements, and to provide reports to the FTC on how it handles those policies and disclosures.
"Warner Bros. directed influencers to put the sponsorship disclosure in the YouTube description box, but then also required them to promote their videos on Facebook or Twitter," explained FTC attorney Lesley Fair.
"But when influencers complied by posting the videos themselves on Twitter or Facebook, it was even less likely that consumers would see the disclosures, since 'Show More' buttons didn't appear on those posts."
The FTC said that because it paid for the cyber-stars' videos and didn't provide adequate guidelines, Warner Bros Home Entertainment was responsible for the violations.
The settlement should serve as a warning to other companies that pay social media aces for promotional videos – that they are ultimately responsible for the content of those posts. The watchdog has published guidelines for advertisers on labeling sponsored content. ®