HPE dumps software biz into the bargain bin
For sale: Slightly used Autonomy, price negotiable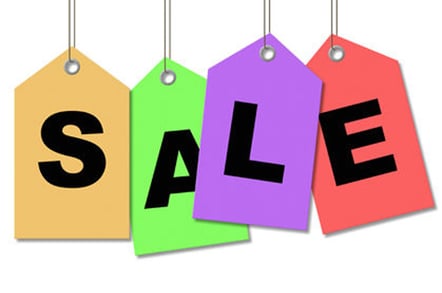 HP Enterprise (HPE) has reportedly begun entertaining offers to sell its software business.
A report from Bloomberg cited sources familiar in claiming that CEO Meg Whitman is looking to sell some or all of HPE's software brands, including Vertica, Autonomy, and Mercury.
Talks are said to still be in the early stages with no deal imminent. HPE did not respond to a Reg request for comment on the report.
When HP posted its most recent quarterly figures, software sales were found to be down 13 per cent, while other areas such as hardware and enterprise services were able to make gains. Autonomy in particular has been a pain point for HP ever since the UK biz was purchased in 2011.
If the latest reports of a sale come to fruition, HPE will be closing the book on yet another piece of its once-massive computing empire.
Since its much-publicized split-off from Hewlett-Packard's PC and printing businesses last year, HPE has struggled to boost funds and cut costs under CEO Meg Whitman. Last month, HPE announced its intent to spin off its Enterprise Services business after word floated of impending layoffs. ®
Sponsored: Minds Mastering Machines - Call for papers now open