Samsung deals out microSD-crushing faster fingernail flash cards
UFS format far faster ... but you can't just swap 'em out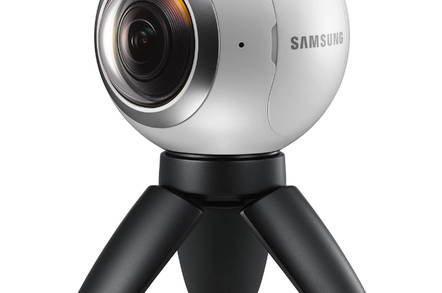 Samsung has released a new format fingernail-sized removable flash card that can handle more data faster than microSD cards.
The Samsung UFS (Universal Flash Storage) card has 32GB, 64GB, 128GB and 256GB capacity points. This compares to Samsung's microSD cards which come in 8, 16, 32, 64 and 128GB sizes. The fastest of them, the PRO Plus, reads and writes at up to 95MB/ when reading and 90MB/sec when writing. Samsung says it's "perfect for 4K UHD video recording & playback".
The 256GB UFS card does up to 530MB/sec sequentially reading, 5.6 times faster than the Pro Plus, and 170MB/sec sequentially writing, 1.9 times faster than the PRO Plus.
It does 40,000 random read IOPS, Samsung saying a typical microSD card does 1,800 random read IOPS and 35,000 random write IOPS, the typical microSD value being a miserly 100 random write IOPS – we're talking huge improvements here.
Sammy says these improvements reduce "multimedia data downloading time, photo thumbnail loading time and buffer clearing time in burst shooting mode, which, collectively, can be particularly beneficial to DSLR camera users."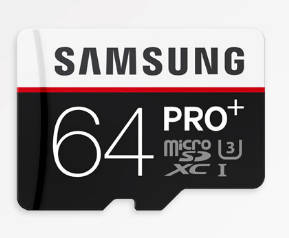 Samsung PRO Plus microSD card
Basically, consumer device image-taking equipment is talking higher-resolution pictures and videos so more capacity is needed plus the ability to upload files to host devices faster. JEDEC has been working on the UFS standard to replace or augment microSD. Samsung and other vendors, such as Micron, Nokia, Micron, SK Hynix, Sony Ericsson, STMicroelectronics, and Texas Instruments, support this work.

Samsung UFS card. The contact pattern on the rear is incompatible with the microSD card.
UFS is based on the SCSI scheme and features SCSI's tagged command queuing, enabling multiple commands and queueing. Samsung's UFS card complies with JEDC's UFS 1.0 Card Extension Standard. The Samsung UFS Card is the first such device to appear but it surely will not be the last. Sammy reckons it can find a home in drones, robots, VR headsets and smartphones as a physically small external memory device. We'll add hand-held and vehicle-mounted GPS' to that list.
Sammy has already shipped internal UFS cards, in its Galaxy S6 phones, but this product is its first removable one. Don't wet your lips too much; there is no pricing and availability information. Maybe they'll be shippable by Christmas. ®