Clouds will gather again after wispy Q1, says IDC
Lots more switches, a little more servers and storage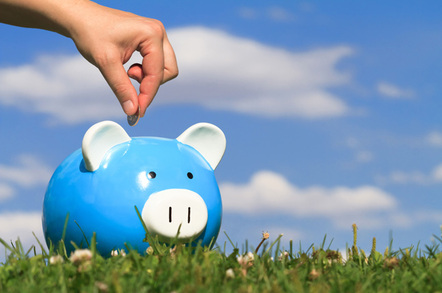 The cloud infrastructure market dipped in the first quarter of 2016, but analyst outfit IDC reckons the full-year result will be much brighter, with the segment slated to pass US$37 billion for the full year.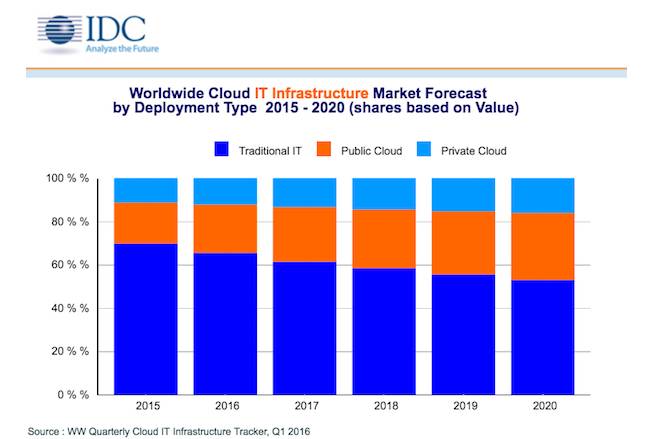 IDC's cloud infrastructure forecast for 2016
According to the Prognosticator's Patent Difference Engine, clouds are going to need 15.5 per cent more storage, servers, and Ethernet switches than they did in the full year of 2015.
However, even though in-house infrastructure spending is going to slide by 4.4 per cent, it will still end the year taking nearly two-thirds of the total $101-billion-plus market, at 63.4 per cent.
The public cloud business will be the engine room of cloud spending, taking $23.3 billion of the infrastructure spend.
Natalya Yezhkova, research director for storage systems at IDC, reckons companies are going to respond to "economic and financial volatility" by pushing more workloads into the cloud. That's because "while OPEX-oriented pricing models provide some relief to tightening IT budgets", Yezhkova says in IDC's announcement.
The company expects Ethernet switches to grow at the fastest rate. For public and private cloud environments combined, the switch biz should expand by 39.5 per cent in 2016, while servers and storage will by comparison limp along at 11.4 per cent and 14.2 per cent, respectively.
At a CAGR of 13.1 per cent, IDC reckons cloud infrastructure will hit $59.5 billion in 2020, with in-house IT to fall by 1.4 per cent CAGR. ®