AWS works on 'urgent' deals for UK customers as £ dips against $
'People feel like they are getting less for the pound'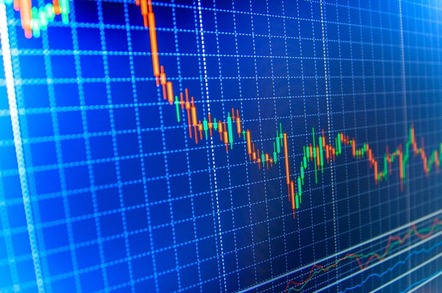 Amazon Web Services has claimed it is trying to shield cloudy customers in the UK from the plunge in value of sterling against the US dollar following June's vote to leave the EU.
The titan told us it is looking at re-architecting bulk-saving programmes and grant programmes to tempt startups, SMBs and other businesses away from pay-as-you-go features.
These aren't new AWS features, but Amazon reckoned it had stepped up these engagements following the weakening of the British pound, which has led others – including Dell and HP Inc – to raise list prices.
"We have been talking to the UK more and more urgently and proactively," AWS vice president of worldwide public sector Teresa Carlson told The Reg.
"We want to get in front of it... it's hard to predict."
"I do think people feel like they are getting less for the pound because of the fluctuation and we want to get around that."
Amazon's prices are billed in dollars and converted to pounds.
Since the public's June 23 vote to leave the European Union, the pound has lost 12 per cent of its value against the US dollar, falling from $1.48 to a 31-year low of $1.28. Save for some canny currency hedging, this means less money for AWS.
As the pound has slid, AWS said it had become anxious that UK customers would feel they are not just getting less cloud for their per pound in real terms but also that they are effectively paying more in comparison to their cousins in the US who are settling bills in dollars.
Carlson reckoned AWS is working with customers on ways they can get better value from the Amazon cloud.
This includes shifting onto reserved instances rather than simply paying as you go in the hopes that enterprises sign up to volume discount programmes.
"We will pay really close attention to architectures and how they are built," Carlson said.
She stressed this is across the board – not just to pertaining her own sector of government, where AWS consumers include the UK's Home Office and Ministry of Justice. ®
Sponsored: Minds Mastering Machines - Call for papers now open