Is Pure Storage a solid business or is skepticism justified?
BTIG analysts ponder Pure's position and fall in (qualified) love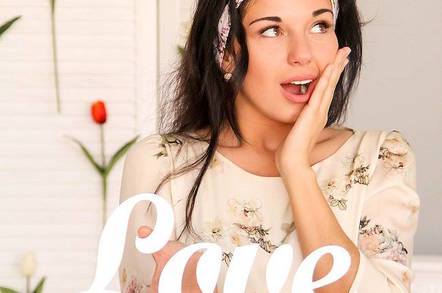 Analysis BTIG analysts attended Pure Storage Live, a customer and partner event, in New York City on Thursday, June 27, and came away thinking Pure is the real deal and not another ultimately doomed storage wannabe.
Their note points out that: "The market continues to be extremely skeptical that the differentiation is sustainable; it fears that Pure's early lead has diminished and the product is just another box from just another company in a long line of storage pure plays, and that growth will not convert into operating leverage."
They think the investor market is wrong: "We believe the company is on track to grow about 60 per cent year-on-year this fiscal year as top line momentum continues entering the more seasonally strong part of the year.
"As growth continues, operating losses diminish, and investors spend more time with Pure's customers, we expect perception to change."
The BTIG bods think Pure has "a differentiated product that underpins a brand new business model approach to selling, a combination that is engendering loyal and happy customers and driving best-in-class growth."
Evergreen strength
The Evergreen business model features flat-fee maintenance, controller upgrades every three years and all software options with no licensing complexities.
"Upgrades are relatively frictionless and don't require painful migrations and forklift upgrades." The analysts recognize that "pricing models are not differentiable in the long run and indeed we have seen the industry begin to copy Pure's methods."
But with scalable and modularly upgradable products, and pricing based on "buy what you need" and "pay for what you use," customers appear to be pleased with Pure and its products. The company has recently added a right-size guarantee and a capacity consolidation program to give Evergreen extra heft.
Pure President Dave Hatfield told attendees a third product line was being developed, beyond the existing FlashArray and developing FlashBlade, and may well be targeted beyond the storage infrastructure. Does this mean it will address compute, networking, converged systems, hyper-converged systems, data center fabrics? Who knows, outside Pure's executive ranks?
FlashBlade and beyond
The audience at the event was told the market opportunity for FlashBlade, a scale-out NAS product, could be bigger than for the FlashArray product; Pure being great at bigging up its roadmap. It said the first systems will be released later this year, scaling into petabyte levels with 8TB blades.
Management noted that 52TB blades will be available around year's end, and hinted that ~100 and ~200TB blades are on the roadmap as NAND memory density scales – in essence data center-like scale in a single rack.
Pure execs assert that the combination of capacity and performance at the scale that FlashBlade is designed around will be unique.
The BTIGers note that: "The design philosophy of Pure Storage is centered on driving down CAPEX through hardware and software design, and driving down OPEX through automation and orchestration." Pure provides converged systems to achieve that, with two mentioned: FlashStack and FlashStack Mini. FlashStack will scale to petabyte-level later this year.
Unexpected management lapse
Pure's management showed an unexpected lapse with the first quarter results, the BTIG people say, and "management didn't address the lack of upside on the call when asked, when clearly they underestimated seasonality in the business and probably didn't leave itself enough room to account for normal growing pains."
The Q1 results, BTIG says, were due to seasonal weakness in a tough environment and a growing sales force taking time to reach productivity. Things should get better with the 60 per cent revenue growth estimate, and "the company remains on track to generate sustained positive FCF (free cash flow) in the second half of calendar 2017."
They see Pure being a NetApp-like company in this sense: "Longer-term DCF (discounted cash flow) modeling assumes that Pure captures about 20 per cent share of the all flash array market in five years and 25 per cent in ten years, lower than EMC's market share but around the level NetApp achieved in its core NAS market." ®
Sponsored: Becoming a Pragmatic Security Leader