Even Silicon Valley rolls its eyes as controversial Zenefits ex-CEO reveals he's back in business
Just how far can learning from failure be taken?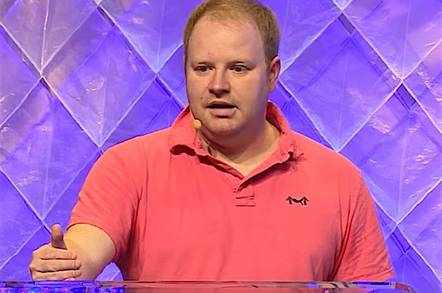 It's a Silicon Valley trope, even a badge of honor, that failure is good. Fail fast, fail often. Learn from failure. There are even failure-based meetups where would-be Zuckerbergs share tales of having done miserably.
But former Zenefits CEO Parker Conrad is pushing the envelope on what even Silicon Valley is willing to forgive, with a new startup that competes with the company he founded.
Conrad's failure was not the usual bold effort to expand a business and falling short, but a failure to follow the law, failing to be honest with investors, and failing to accept any sort of blame for causing his company to crash and see hundreds of employees laid off as a result.
Not only that, but Conrad is thought to be funding his new competitor with the sale of $10m worth of shares in Zenefits – a sale that occurred before he resigned, without informing investors, and before the widespread compliance failures and allegations of cheating state regulations saw the company's share price fall by 48 per cent.
To date, Conrad has failed to apologize or accept blame for his role in making Zenefits a byword for shady practices – the worst offense of which was creating and sharing with employees software that enabled them to cheat on California insurance broker licensing requirements.
After a board showdown, he left under somewhat of a cloud, with its former COO and new CEO David Sacks making an unusual statement damning him. "The fact is that many of our internal processes, controls, and actions around compliance have been inadequate, and some decisions have just been plain wrong. As a result, Parker has resigned," he wrote.
Amazingly, at the same meeting where he was forced to resign, Conrad talked about setting up a new company.
Six months later, that company is starting to reach out to Silicon Valley again. The new startup will apparently provide companies with a more efficient onboarding of new employees by providing them with a device pre-configured with everything they need, from health insurance and benefits (Zenefits' business) to messaging platforms to expense filing.
His re-entry has not been met with joy, most notably by VC Jason Calacanis who went on a Twitter rant about Conrad's chutzpah.
6/What investor, with any sense of ethics,would back a founder who did all this? Also,has Parker acknowledged or apologized for his actions?

— jason (@Jason) July 6, 2016
Meanwhile, just last week Zenefits was forced to halve its value in a refinancing round, and dilute its employee shares by 25 per cent in order to increase the stakes of its big investors.
Why? To shield itself from legal threats thanks to Conrad's actions. In order to get the new shares, investors will need to sign a new agreement that prevents them from suing the company.
Does Silicon Valley have any moral or ethical standards? We may soon find out when Conrad's new business starts looking for funding. ®