Huawei sues T-Mobile US: Why can't we be FRANDS with benefits?
Is this really all about a factory robot?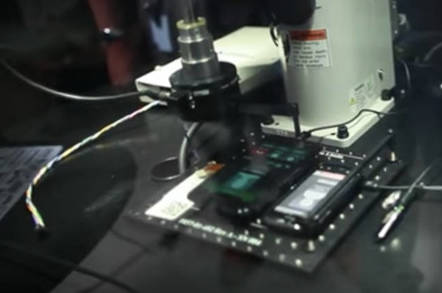 Huawei is suing T‑Mobile US for patent infringement – claiming the American carrier's core network is reliant on its technology and yet T-Mob isn't opening its wallet.
In a lawsuit filed to the notoriously plaintiff-friendly Eastern Texas District Court this week, Huawei said T‑Mobile US has been using software and hardware that is covered by Huawei's patents on 4G wireless communications.
These US patents include 8,537,779 (processing handsets joining a network) and 8,031,677 (handing over a moving device from one network to another).
According to Huawei, it made multiple attempts to strike a deal with T‑Mobile US on the grounds its patents are essential to operating a 4G wireless broadband network, and thus are available on a FRAND (fair, reasonable and non-discriminatory) basis. That means licensing them should be fairly cheap.
T-Mobile US, it is claimed, turned down Huawei's FRAND offers. The filing notes that Huawei and T‑Mobile US repeatedly engaged in fruitless negotiations, and couldn't even agree on a non-disclosure agreement between them to prevent either side going public with details of the agreement.
"T-Mobile has refused to negotiate a portfolio license and even refused binding arbitration on friendly terms," Huawei argues in the filing.
"Indeed, T-Mobile expressly alleged that Huawei's proposed licensing terms are 'fundamentally inconsistent with Huawei's FRAND obligations' and that Huawei 'violated the commitment it made that it would be prepared to license its patents on FRAND terms and conditions'."
What's weird about this case is that Huawei is going after a network carrier for patent infringement, rather than the manufacturers of the carrier's equipment. Huawei admits T-Mobile US may be using hardware already covered by FRAND licensing agreements, but the Chinese giant insists there's technology in T-Mobile US's core network that infringes its patents.
T-Mobile US, meanwhile, seems to believe the filing is a retaliation by Huawei for claims made by T‑Mobile US years ago over a mechanical phone-tester named "Tappy."
A T-Mob spokesperson declined to comment, although pointed El Reg to a 2014 claim [PDF] T‑Mobile US filed against Huawei for stealing its design on a robot that performs stress-tests on handsets via repeated blunt-force trauma.
Perhaps the carrier thinks Huawei is now throwing around patent-infringement claims as retaliation for the Tappy suit. ®
Sponsored: Becoming a Pragmatic Security Leader