Microsoft devolves sales ops powers to the UK
So that's orders, payments, discounts, invoices and incentives managed locally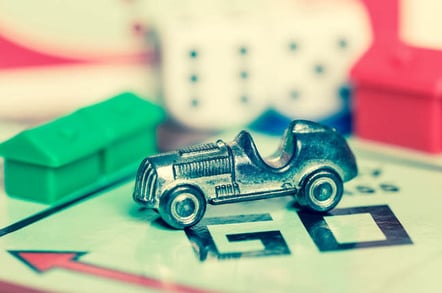 Microsoft has finally admitted its internal systems aren't up to the job as it devolves control of sales operations from a centralised team in Europe to certain local country teams including the UK.
Clare Barclay, GM for small, medium solutions and partners at the vendor, confirmed the shift will take place from "early 2017" in a letter to partners that was seen by The Register.
"We will implement a change to the way we sell and recognise revenues in four countries - Australia, France, Germany and the UK," she said.
Sales from the local subsidiaries in these countries will be reported locally, though "regional operations teams [in Europe] will continue to provide centralised operations services".
The signing of channel partner agreements will move to the UK – or to one of the other three countries where the pilot is taking place – and commercial terms for customer deals will be "signed" in the UK. Licensing terms will still be signed by the central team in Europe.
In terms of ordering, Microsoft UK will take orders from customers and channel sellers, and manage pricing and discounts. The same is true for invoices/ credit memos including VAT, payments and incentive programmes - all will be controlled locally.
Barclay said Microsoft told channel customers about the changes today so they have time to prepare. "Extensive Readiness and Training support will be available during this transition."
Sources gave the plan the thumbs up but warned Microsoft needed to invest in the systems to make sure they are fit for purpose.
"The European operation centre processed all these accounts, accreditations, the different licensing programmes and discounts. The systems couldn't keep up," said one Microsoft seller.
He suggested Microsoft had been forced to allocate dedicated account managers to manage backlogs.
"The cost difference [of managing sales operations] locally will not be material… even if the systems don't improve, the UK staff will care more because this is their revenues being booked".
One problem that occurred regularly was the sales data being sent by the Euro centre to country operations. "Most partners audit and verify Microsoft reports and they are regularly wrong," said a Microsoft reseller.
Tax implications did not play a part in Microsoft decision, multiple sources claimed.
We asked Microsoft for comment and will update the article if/when the marketing pixies reply. ®
Sponsored: Minds Mastering Machines - Call for papers now open