The future is complicated - can technology make it simple?
Industry experts hyper converge on Berlin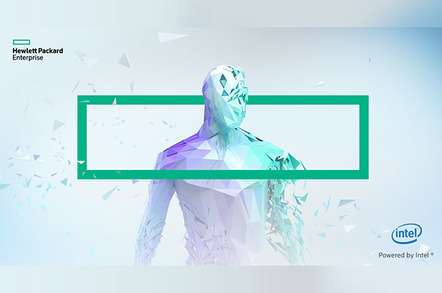 PROMO Does the world looks a little more complicated today than it did yesterday? You might not be able to stop change, but you can work harder at making it work for you.
That's why you'll be pleased to know that HPE is bringing together academics, practitioners and industry experts at its Accelerating Simplicity event in Berlin to mark the launch of its brand new Hyper Converged systems.
The live-streamed event, from a stunning rooftop setting, will give registered viewers pointers on how to surf the changes reshaping industry - and the chance to win some fantastic prizes. Contributors include Alec Ross, author of New York Times bestseller The Industries of the Future, and a former senior advisor for technology and innovation at Hillary Clinton's State Department. Alec will be presenting an overview of the industries that are upending our world, from robotics to healthcare to transport, and what they mean for you.
If you want to not just just get a handle on the forces that are reshaping business, but work out how to turn them to your advantage, Alec can show you how. Alec will be joined by HPE's general manager of servers EMEA Iain Stephens, and converged data centre infrastructure VP Paul Durzan, with the academic world represented by Dr. Vladimir Stantchev, managing director for the Institute of Information Systems, SRH Berlin, and Dr. Gerrit Tamm, Professor of Computer Science at SRH Berlin.
Further conversational stimulation will come from real world customers using hyperconvergence in sectors such as retail, healthcare, manufacturing or the public sector as well as Wired editor-in-chief Nikolaus Roettger and BBC technology reporter, Kate Russell.
With a lineup like that, in one of Europe's most exciting tech startup hot spots, you can guarantee the conversation will be as stimulating as the topics are challenging.
Proceedings kick off at 17:00 CET, 16:00 BST, 11:00 EDT, 8:00 PDT. The event is open to anyone. You just need to register here, and you'll be emailed the link for the live stream. There are also a limited number of tickets available to attend the event in person. If you can make it to Berlin for the 12th, just say so on the registration form.
Sponsored: Becoming a Pragmatic Security Leader