RM: School spending on tech is soft, soggy and downright subdued
PC biz-less supplier chalks up more top line slippage in first half of its year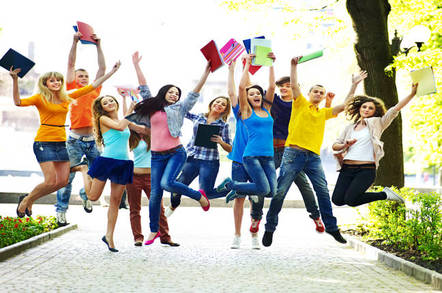 School spending on tech remains "subdued", according to specialist education supplier RM at the half-way stage of its fiscal year 2016, ended 31 May.
Revenue slid 3.8 per cent year-on-year to £76.8m, but excluding the disposal of SpaceKraft, which made sensory learning devices for children with special needs, sales fell 1.4 per cent.
The RM Resource division - curriculum products and materials for both general and departmental use - reported a sales decline of 4.4 per cent to £29.2m. This was due to a "significant curriculum change in UK primary schools and continued tightening of UK schools budgets".
Cost controls in the Resource business kept operating margin at 14.6 per cent, as operating profit came in at £4.3m, compared to £4.5m a year ago.
RM Education, the IT resale business supplying software and services, continued to drop - as expected - to £34.2m, down 6.4 per cent. Operating profit fell to £2.3m from £2.6m. This area has shrank ever since RM shuttered its PC production line. It now only provides hardware via third party resellers.
"This reduction reflects a significant downturn in the revenue decline experienced in this division compared to previous years. The decline was experienced on the back of the government's Building Schools for the Future programme stopping and the change of strategy away from making and selling PC client devices," the company stated.
The only area of RM that reported gains was the Results division, which grew 23.6 per cent to £13.2m. Operating profit was up to £2.4m from £1.6m. The unit sells software and e-assessment services for onscreen exam marking, onscreen testing and the management and analysis on educational data.
Adjusted operating profit for the six months, excluding corporate services costs, was £7.07m versus £6.58m in the prior year - RM can't force schools to spend but it can keep a tab on its own overheads.
"Despite a subdued UK education market, our balance sheet remains strong and we are confident of meeting full year expectations," said CEO David Brooks in a statement. ®