Embiggening AWS doubles its UK sales to £254m
Full cloudification of market still a drop of vapour in the supplier sky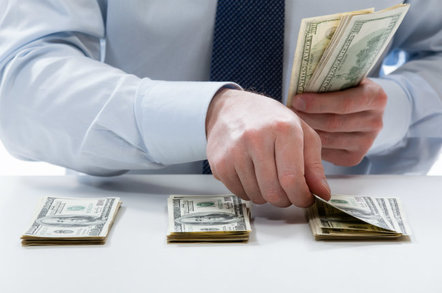 Cloud slinging (and tax avoiding) Amazon Web Services nearly doubled its revenue in the UK last year, pulling in £254m.
According to analyst TechMarketView's annual Software, IT & Business Process Services (SITS) report, the cloudy biz pushed up sales locally by 45 per cent, a foothold that will likely increase once AWS sets up its bit barn on our shores.
Overall revenue for software IT suppliers in Blighty remained flattish, increasing by just 1.8 per cent to £45bn.
But cloudification of the market is still a long way off - the market watcher estimated that the UK cloud software market was worth £3.4bn in 2015, a 23 per cent increase from 2014.
TechMarketView reckons that by 2018, non-cloud revenue business will be in decline. By 2019, it expects non-cloud computing will comprise just 15 per cent of what will then be a near-£50bn UK SITS market.
Managing partner Anthony Miller said the shift to digital tech is shaking up the supplier market: "[It] will profoundly re-map the supplier landscape.
"In response, we've seen increasing consolidation – as tech giants such as Microsoft and Dell look to switch up their business models through major acquisitions – along with closer collaboration between tech suppliers large and small."
UK business process services giant Capita remained the UK market leader for the third year running as revenue increased six per cent to £6.7bn. Not surprisingly, a large chunk of that is due to its acquisition-hungry strategy.
The UK public sector SITS market fared worse than expected in 2015, falling to almost flat levels. That was partly attributed to Whitehall moving off legacy contracts; for example, the Driver and Vehicle Licensing Agency brought its IBM contract back in-house and HMRC began to shift away from its mega-sized Capgemini contract.
All bets are off for exactly what is going to happen next year, following the much-talked about but little-known effects of Brexit. TMV said a worse case scenario would mean organisations hunkering down over the next two years – cutting budgets and reducing staff. ®
Sponsored: Becoming a Pragmatic Security Leader