Google Spain raided by Agencia Tributaria in latest European crackdown
Sounds good. Wait, Google agua caliente for us, will you?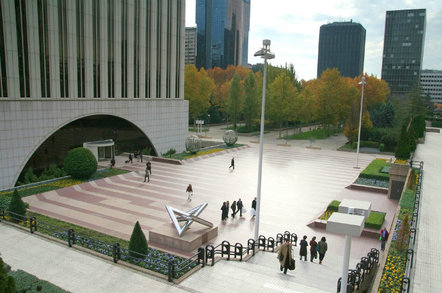 Google's Madrid offices are its latest to be raided as the search giant faces a series of tax probes across the European Union.
The raid was approved by a court in Madrid, Reuters reported, following a request by the Spanish tax authorities.
Reuters cited a spokeswoman giving the company's rote statement on such matters, saying that Google had complied with all regulations and legislation regarding financial matters in every territory in which it operated, and it was also working with the Spanish tax authorities to answer its questions.
The Spanish raid follows similar action in France, where Google was alleged to have underpaid tax by £1.2bn . Meanwhile the UK earlier this year made a £130m settlement with Google, averaging a mere £13m a year in tax paid for the duration of a dispute over accounts for revenues booked in the UK.
Parliament's Public Accounts Committee said it had questions about whether the Mountain View settlement had been fair to taxpayers. The company paid £20.4m in taxes in 2013 on sales of £3.8bn, for example.
Earlier this year, the charity Oxfam claimed that the search giant is in the top 10 of the largest corporate tax avoiders (tax avoidance is legal) in the US.
In the EU, nations are upset that Google's sales are routed through its European HQ in Ireland due to the country's low corporation tax, despite their respective beliefs that the sales are actually occurring within their own territories. ®