Drones, weed and prison: Bloke pleads guilty over plan
Your smuggling idea? Probably best to drop it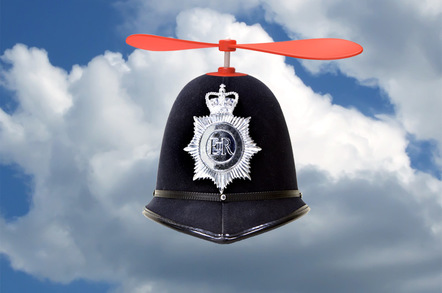 A 37-year-old man has pleaded guilty to plotting to smuggle contraband into a British prison using a drone.
Daniel Kelly, of Amblecote Meadows in Grove Park when he was initially charged, was pinned with attempting to smuggle prohibited items, which according to police included mobile phones and cannabis, into HMP Swaleside on the Isle of Sheppey in Kent.
Kent Online reported that prosecutor Dickon Reid told Maidstone Crown Court that "a fair amount of investigation" had gone into the prosecution after Kelly and his pregnant girlfriend were found with a drone in Sheppey on 25 April, after the device attempted to drop items into Swaleside.
Both were charged with conspiracy to convey prohibited articles into prison and conspiracy to project an article into prison.
Ingrid Edwards, 25, of Wolfe Crescent, Charlton, has denied both charges, and has been bailed on condition of residence and a curfew between 9pm and 6am. She is 10 weeks pregnant, and the provisional date for her trial is 17 October.
Kelly, currently of Wolfe Crescent, Charlton, has been remanded in custody and will return to court on 20 July. ®