Broker DP Data shuts up shop after HP's lawyers took a bite out of them
'Extremely challenging' year for sales and 'trademark infringement' sueball blamed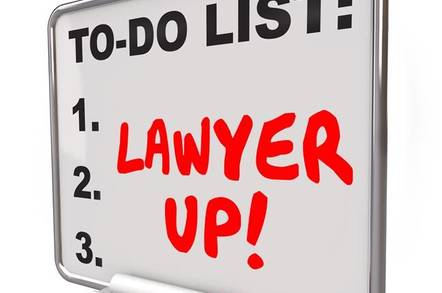 Grey broker DP Data Systems is facing a trademark infringement case brought by Hewlett Packard that ultimately convinced management to pull down the shutters, the business has claimed in its latest financial filing.
As exclusively revealed by El Reg, the Manchester based wholesaler of HP, Cisco, IBM, Juniper and Lenovo shut up shop last May, months after telling us it was going to operate with "authorised" sources of products.
DP revealed in the year ended 31 May 2015 that turnover had slumped to £46.9m from £52.7m in the prior fiscal, and a spike in admin expenses contributed to an operating loss of £1.9m versus a profit of £858,000 the previous year.
The year was described in the Companies House filing as being "extremely challenging" and blamed the "continued commoditisation of IT gear, the "rapid" rise of cloud computing and the "severe curtailment of the EEA-based supply chain".
It added that on 21 May 2015 – a little less than a year before DP closed – "Hewlett Packard filed a claim against DP Data Systems alleging trade mark infringement, the outcome of which currently remains uncertain".
"As a consequence, the directors have undertaken a strategic review of the business and have concluded that the importation and sale of parallel good sourced within the EEA is no longer a feasible business model."
"Accordingly, on 25 February 2016, it was announced that DP Data Systems would cease to trade," the director's report contained within the financial report stated.
The days of the grey broker appear numbered; only last year we exclusively revealed that Gamma Global, the UK's largest broker, was forced to call time on the business with sales crashing.
The grey market is used by vendors when it suits them. Brokers help them clear stock in one country where demand is weak. But the source of the products can sometimes be uncertain, and can include counterfeit stuff, which then has obvious implications for vendor warranties and support.
Importing goods from outside the EEA is illegal – Levi won a trademark infringement case against Tesco is the early noughties and set a legal precedent.
It is not clear if DP's trademark infringement allegation was made by HP Inc, Hewlett Packard Enterprise, or both, as the case was raised before the company split in two.
HP Inc previously told us it has clawed back $2m in revenues that otherwise would have been lost to the grey market by taking legal action against firms importing hardware from outside the EEA.
We have asked both parties for comment and will update this article when, or if, they respond.
Updated HP Inc and HPE have refused to comment. ®
Sponsored: Minds Mastering Machines - Call for papers now open