Peter Gabriel-backed music startup goes titsup, takes £500k of your money with it
CueSongs hits the run-off groove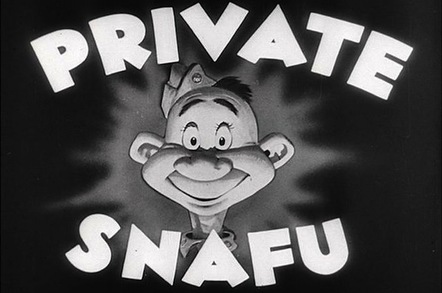 A music licensing startup backed by Peter Gabriel has gone into receivership, Music Week reports.
The notice was filed on June 20th. CueSongs promised "frictionless music licensing for online broadcast" and was run by Ed Averdieck, who had a stint at Nokia's Comes With Music.
CueSongs handled sync licensing, the burgeoning business of licensing music for use in TV, movies and games.
We7, Gabriel's earlier investment, was sold to Tesco in 2012. Shortly before this "exit", We7 was also a beneficiary of public cash thanks to one of the government's more dubious cashgasms. That saw it hand over £1.8m for a "cloud radio" exploration, with the cash divvied up between hard-pressed startups including... er, BT and Yahoo!
The startup received £500,000 of public funding just two years ago from what was then called the Technology Strategy Board. The TSB was a hangover from Gordon Brown's post-crash interventionist industrial policy, that was enthusiastically seized upon and later rebranded by the Coalition government. Lib Dem Business Minister Vince Cable took particular pride in the quango, which oversees a network of hubs and innovation "catapults".
It isn't the only way a business can get a hold of some public money, though.
Last year, £17.5m of taxpayers' cash was sluiced to the BBC's favourite venture capitalist, Eileen Burbridge of Passion Capital, via the British Business Bank. Burbridge was awarded the MBE last year and is George Osborne's special advisor on fintech. You can argue that the taxpayer is the prime reason that "lifestyle entrepreneurship" exists; the European Union is the biggest VC funder on the Silicon Roundabout. ®
Sponsored: Minds Mastering Machines - Call for papers now open