PAC slams UK.gov for lack of evidence-based science investments
Says funding should be informed by a 'sound business case' ... WHAT?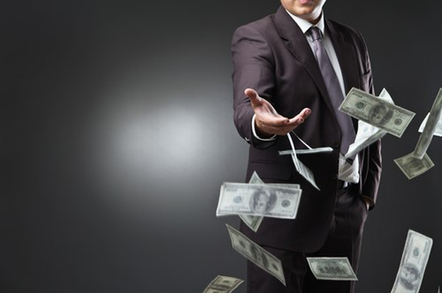 The Public Accounts Committee has advised the UK government to take a more evidence-based approach when deciding spending on science projects, according to a report published today.
The report comes at a time when the future of science funding hangs in the balance after the UK voted to leave the European Union. The EU gives British universities a sum that is equivalent to around 15 per cent of the money it receives from central government funding and it is unknown how much of these funds will be impacted.
Since 2007 to 2013, the UK has paid £4.3bn into the EU research funding honeypot but received nearly £7bn back. During the same period, the Department for Innovation, Business & Skills (BIS) has committed around £3.2bn for major science projects. In March, the BIS announced that it would step up funding efforts to £5.9bn on capital projects between 2016 and 2021.
Its capital projects include the Sir David Attenborough oceanographic research ships, the Cray supercomputer to be used at the Met Office, and the UK's participation in international programmes such as the European Space Agency's Principia mission using Tim Peake as a test subject for human spaceflight.
Although the PAC and the BIS share the same view that public investment in science is crucial to support economic growth, Meg Hillier MP, Chair of the PAC, has criticised how funding decisions are made.
"We are not convinced there is sufficient rigour and transparency in the way funding decisions are made, nor enough attention paid to safeguarding the benefits resulting from those decisions," she said.
Hillier stressed the importance of taxpayers' money going to the right projects and said decisions must be supported by a "sound business case" and must not pander to "political pressures of the day".
Whilst the report recognises that in 2007 the National Audit Office found that research councils receiving money from the BIS could identify key areas adequately, it says standards have slipped since.
The PAC claimed that since 2010, BIS has not had a clear plan to decide on what projects should be funded. Traditionally, BIS takes charge on any decisions on science investment. But the lack of structure has meant that other governmental bodies have started to propose their own projects.
For example, the Council for Science and Technology proposed that the Department invest £20m in the Alan Turing Institute. In some cases, the PAC notes that ministers had declared projects before they could be financially analysed and checked. There are concerns about political pressures to approve projects that have not yet been fully considered.
There have been proposals to solve these issues. Last month, the Government published a white paper proposing to form a new body - UK Research and Innovation - to unite all the existing Research Councils with Innovate UK and Higher Education Funding Council for Education into one body. It is hoped that this will lead to a better spending review and a "smoother" pathway to make funding decisions.
In response to this report, A BIS spokesperson said: "We are delivering a decade of sustained investment in UK science and protected science capital in real terms until 2021.
"All our funding decisions are subject to rigorous scrutiny and require a robust business case before spending is approved.
"We welcome the PAC's acknowledgement that the formation of UK Research and Innovation could support future investment decisions and will now consider the recommendations in detail and respond to the report in due course."
This is the second official report that has criticised the BIS for its science spending. In March, the National Audit office published a report that investigated capital investment in science projects.
Find the full report on "Capital investment in science projects" here. ®
Sponsored: How to Process, Wrangle, Analyze and Visualize your Data with Three Complementary Tools