Gun-jumping French pols demand rapid end to English in EU
English-speaking Irish speakers cry 'cad é an ag f*ck'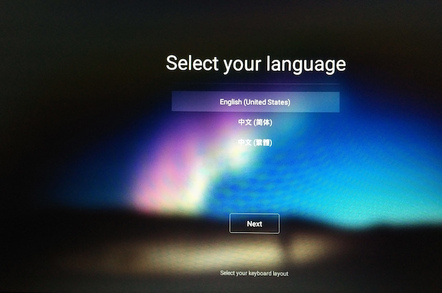 Brexit A brace of French politicians has demanded a rapid post-Brexit de-anglicisation of EU business, potentially leaving the English-speaking majority of Ireland scrabbling for their Gaelic phrase books.
The Gallic complaints about the English language came as the Irish Language Commissioner detailed Irish Irish speakers' complaints in both Irish and English about Irish English speakers' attacks on Irish Irish speakers by turning Irish into English. (We should add that Irish is a Gaelic language, but definitely not a Gallic language.)
According to Le Huffington Post, Robert Menard, the Front National-backed mayor of Beziers, has said that English has "no more legitimacy" in Brussels. He was echoed by presidential candidate Jean-Luc Mélenchon, who said English should no longer be the third working language of the European parliament.
Unfortunately, both seem to have forgotten that les rosbifs are not the only speakers of the Queen's English within the European union. English is the first language of the vast majority of the Republic of Ireland's 4.6 million population. As for Malta, its official languages are English and Malti, the latter thought to be derived from Ancient Phoenician. So there.
It's worth adding that according to The Irish Post, while Ireland's most recent census showed 1.77 million of the Republic's population said they spoke Irish, the number of people saying they spoke the language outside of school was a far more modest 82,000.
By contrast, just shy of 120,000 in Ireland spoke Polish daily. Thus dumping English would presumably have a big impact on the Irish within the European Union. Not to mention the Polish Irish, few of whom are likely to speak Irish, let's be honest now. And don't forget the Polish Polish who speak English, whether they're in Poland, Ireland or the UK.
That said, language is always an emotive issue in Ireland. Even as the French attempt to excise English from the workings of the Union no doubt to the delight of the speakers of the other 23 languages across the Union, the republic's Department of Communications has been given a kicking by Ireland's Irish language Commissioner for translating names and addresses from Irish to English in the rollout of Eircodes.
Eircodes are the Republic's new postal code system, something that would be a boon in a country where GPS is often of little help finding an address much outside Dublin.
However, the Irish Independent reports that dozens of people have complained that their names and addresses were rendered in English by the system - despite the fact that they usually only air the Irish version of their particulars.
The commissioner, Rónán Ó Domhnaill (NOT Ronan O'Donnell) said this was the biggest single cause of complaints to his department over the last year, and told the Irish Independent, "Having one's identity recognised in one's official language of choice is a fundamental right."
You can check the report on the Irish language site here. You'll be glad to know that the report is in both languages - as is the complaints procedure. ®
Sponsored: Practical tips for Office 365 tenant-to-tenant migration