Utah sheriffs blow $10,000 on smut-sniffing Labrador
Beehive state sends in the dogs to tackle porno public health crisis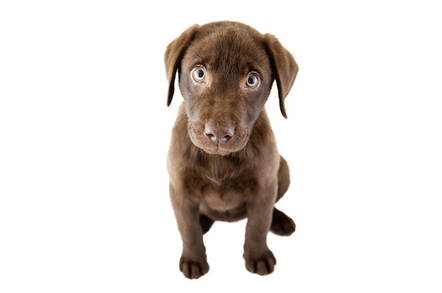 A sheriff's department in Utah has spent $10,000 on black Labrador they say can sniff out porn and other illicit digital materials.
The deployment of the black Lab, dubbed URL but pronounced Earl, in Weber County comes just months after Utah became the first state in the US to declare pornography a full-fledged public health crisis.
Weber County's latest recruit has undergone nine months of intensive training on how to sniff out smut, or more specifically, digital devices such as flash drives, DVDs and memory cards that illegal material is typically stashed on.
Of course, such devices can also be used to store evidence of financial crime or terror-related materials, and the department will happily hoover those up. But, let's face it, it's porn that is the public health emergency.
The sheriffs have reassured journalists that URL will picking up on odours unique to digital storage devices, and won't be confused by other digital essentials such "remote controls or garage door openers".
It's not clear how much of a porn problem Weber County has to deal with. It seems a quiet kind of place, with just one event even meriting a press release on the department's website so far this year - the temporary closure of the local Sport Shooting Complex. Last year, the sheriff spoke to the local radio station, apparently.
It may or may not be worth noting that URL will mainly be operating in the North of the State, which is commonly regarded as the more conservative, Mormon-dominated half of Utah. Southern Utah, apart from being incredibly beautiful, also has a thriving microbrewery scene, though beer fans should be aware that the state's no two-fisting rule is still enforced there. ®