Huawei: Come 2017, we'll also deal in pure, uncut software
But box biz will take a long time to die, says chief cloud architect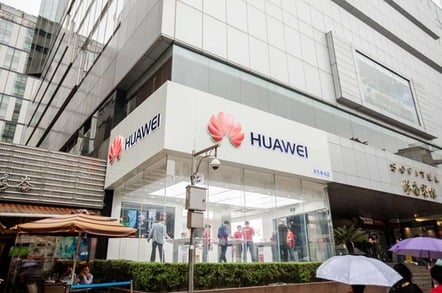 OPNFV Summit Huawei is poised to make its big push into flogging pure software products next year - an area its cloudy chief architect believes will come to dominate other parts of the biz.
Speaking at the the open-source network function virtualisation (OPNFV) project summit in Berlin, Uli Kleber, chief architect of cloud platform for its European R&D centre, said: "In the future customers will require pure software, pure hardware or services. So there will be three different types of areas for us."
While it is still nascent, the software biz will come to dominate, he believes.
"That will include the full portfolio of what companies need to set up a telco network," he said. Some of those functions have already moved to software such as the company's virtualised Evolved Packet Core (EPC) technology, he said.
He said: "The deployment of full software products might happen next year in the field. But when we think of real mass deployment, it will take longer."
He added: "My personal estimation is that will start to grow really fast in the next three years or so. But it will be some time until it is mature enough to go into mass deployment."
In this brave new world of NFV and SDN, open source is essential he says.
Interoperability already exists in the telco world but vertically and in the form of boxes, he says. "Now that interoperability needs to be horizontal as it has to run on the cloud platform of other vendors. That is the whole goal of OPNFV.
He says there are three different kinds of companies backing the project: telco operators, traditional vendors such as Huawei and Ericsson and companies with IT background.
An important aspect of this drive is to have purely software products that don't come with hardware. As with software-defined networking, the goal is to be more flexible in bringing new features to the network. Naturally, the hardware will always be needed - but new virtualised functions can be introduced without introducing more kit.
Certainly, hardware is still a huge part of what Huawei does. Of its 395bn Chinese yuan (£42bn) annual revenue last year, its traditional kit-building biz contributed the lion's share of sales, up 21 per cent to ¥232.3bn (£25bn).
But Kleber says it is a transition to a software world which the entire industry is facing: "It will be a challenge to move away from the box business where we sell hardware with software to a world in which we are selling that separately." ®
Sponsored: Minds Mastering Machines - Call for papers now open