BlackBerry's turnaround stalls
Software bet looks great, but Priv apathy taxes the bookkeepers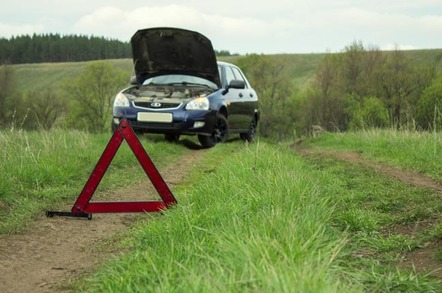 BlackBerry announced further losses today as its comeback plan snagged on adjustments to the books.
Revenue was down to $400m (GAAP) for the quarter, down from $658m. But the company made significant balance sheet adjustments including a one-time asset asset impairment charge of $501m, and an inventory write down of $41m, resulting in a GAAP net loss of $670m.
BlackBerry says cash flow would have been positive but for the significant accounting adjustments. Purchase orders with manufacturers give a clue to the size of BlackBerry's shrinking handset business: they were down to around $150m in the quarter compared to $238m in the same quarter last year.
Another is that the reorganised "Mobility Solutions" division, which includes handsets, brought in $152m, compared to $190m in the previous quarter, and $269m a year ago. However a year ago BlackBerry didn't sell an Android model, which should have boosted sales. The unit shipments must be derived using the quoted ASP of $290 per unit, meaning BlackBerry booked revenue on 500,000 units. Last quarter BlackBerry booked earnings on some 600,000 units (ASP $315).
Software and services, which includes the business acquired from Good Technologies, brought in $142m and legacy service access fees (SAFs) a handy $106m. The latter two, unlike Mobility Solutions, are profitable.
We have $1.2bn in cash," CEO John Chen told the company's AGM yesterday. "Now we are generating cash so, … we probably are not going to run out of cash until – unless some of us go crazy in how we spend it. So I can assure you, that is not going to happen as long as I'm going to be around."
Chen added that he wants to grow the software business faster than the market, targeting 30 per cent growth, and that " we need to get the device business profitable and we have a time for it".
Chen rejected the idea that BlackBerry should splash more on consumer advertising to revive its fortunes.
"You are running a margin of 10 per cent of a phone. Assume the phone is $500: you are making $50 bucks on a phone. Okay, if I pay $5m for somebody to parade around, I need that person to parade a lot." It made more sense to target likely buyers such as enterprises instead, he said.
Chen used the AGM to commit to maintaining BlackBerry's global network, with 600 POPs at telcos around the world. "This is a very sophisticated system. And we obviously tend to use that as an advantage ... going forward."
For handsets, there's probably one last, last throw of the dice later this year, when two more affordable Android handsets are expected to appear. ®
Sponsored: Becoming a Pragmatic Security Leader