Drubbed StubHub carder grub guilty, faces 12 years in cooler club
Million dollar scam club flubs, cops get lion but no cubs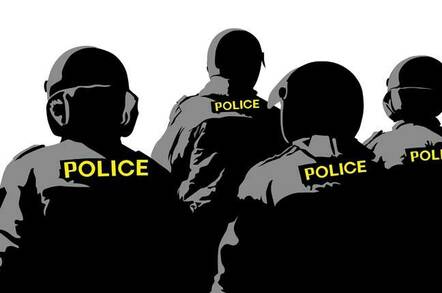 The Russian ringleader of a carding group has pled guilty to selling US$1.6 million (£1.1 million, A$2.1 million) worth of tickets to major events, bought using credit cards stolen from StubHub accounts.
Vadim Polyakov, 32, led a group that broke into StubHub accounts using the access to buy tickets to premiere music, sports, and theatre events.
The group then sold those tickets for profit, some fetching US$1,000 (£683, A$1,337) each.
Prosecutors say more than 1,000 StubHub accounts were compromised to purchase over 3500 tickets to events such as Justin Timberlake, Jay-Z, and games at Yankee Stadium.
Polyakov was busted in 2014 while travelling in Spain and extradited to the US over protests from Moscow.
"After investigating the receipts and transaction records of more than 1600 illegally accessed accounts, analysts in the DA's Office were able to trace the exchanges to internet protocol addresses, PayPal accounts, bank accounts, and other financial accounts used and controlled by the suspects," Manhattan District Attorney Cyrus R. Vance, Jr said at the time of the indictments.
Hacked accounts held by the eBay company were thought accessed by exploiting poor password choices and a lack of two factor authentication.
Users also reported that PayPal accounts once linked to StubHub allowed for future unverified purchases to be made. Customers had to call Stubhub to have the two accounts disconnected.
StubHub reimbursed affected customers.
Nine other fraudsters were indicted but some are yet to be arrested.
Three of the men charged by the US are from Russia, while the others are US residents who are alleged to have acted as ticket scalpers.
New York has just done its bit to shut down ticketing scams by banning bot-buying, which would make it a lot harder to run something like the StubHub scam. ®