All this Brexit talk derailed UK tech spending, right? That's a big fat NOPE
Only a day and a half until the madness ends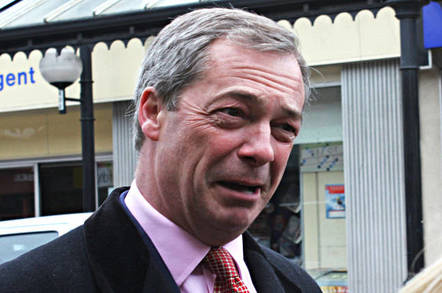 The monotonous EU referendum is having no detrimental affect on tech spending as reported by the UK's largest distributors, official statistics seem to confirm.
Despite the FUD emanating from both camps for months, and the noise getting even louder as Brits prepare to visit the voting booths, it seems all the fire-stoking has rightly been ignored.
According to Context, which tracks sales data from all of the major distributors, total revenues for Q1 and for two thirds of Q2 were in line with seasonal norms.
"Small businesses are carrying on and big companies are pushing through projects," said Jeremy Davies, Context CEO, "I can't see any trends that indicate [the referendum] is dampening demand".
Sales via distributors were up four per cent in Q1 to £2.33bn, and they jumped 17.2 per cent* and eight per cent in April and May to £801m and £680m respectively.
Davies told us Context had limited data for June but he forecast growth of four to five per cent.
The good folk of Blighty get their chance to vote for one way or another on 23 June and the campaign is reaching fever pitch, with Remain's hidden weapon David Beckham coming out today in favour of Remain, along with a bunch of cats quizzed by their owners on their voting intentions in Thursday's plebiscite.
The Brexiteers are now using Turkey and the threat of one million more Johnny Foreigners landing on this sceptred isle as yet another reason Brits should opt out.
Back in tech land, senior UK personnel at Microsoft, SAP, HPE, Fujitsu, BT, IBM and Virgin Media this week signed yet another letter stating Britain is better inside the EU.
And as we revealed yesterday, Microsoft had planned to invite a senior politician from the Remain faction to tell staff how to vote – but cancelled the gig following the murder of MP Jo Cox last week. ®
Sponsored: Minds Mastering Machines - Call for papers now open