Grab a pick: Space mining's the next generation gold rush
Find out all about it in our Reg lecture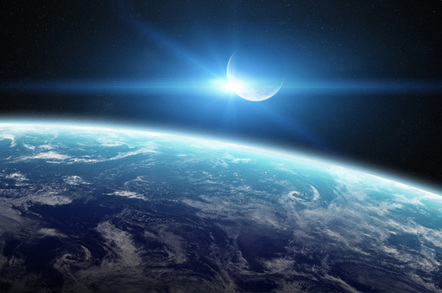 Space may be the final frontier, but it's also site of the next landrush for the more buccaneering end of humanity, as new technology and new money change the dynamics of space exploration. Whether the prospect of Bezos and Musk reaching out beyond the planet thrills or appals you, it's unquestionable that space is becoming a place for business and profit, not just governments and science.
Professor Chris Welch of the International Space University will be joining us on June 22 to talk about the new generation of space explorers, the technology they are exploiting and developing, and the venture capitalists behind them. From nanosats to asteroid mining and beyond, this talk will be a must for anyone whose ambitions stretch further than this planet. You can buy tickets here.
We'll be returning to the Yorkshire Grey on Theobalds Road, London, where the doors open at 6pm, with the talk proper kicking off at 7pm.
Our speaker will give you a 40-minute dive into the topic at hand, with at least the same amount of time for questions – after a suitable break for refreshments of course. And there'll be plenty of time to quiz our speakers after the main talk, and to connect with your fellow Reg readers before and after.
It's the perfect way to pep up the grey matter and exercise your social and intellectual muscles before schools break up and the BBQ season kicks off. We look forward to seeing you there, so don't forget your ticket.