Brexit: More cash for mobile operators or consumers? Pick one
Roaming charges and the EU, or how to play a zero-sum game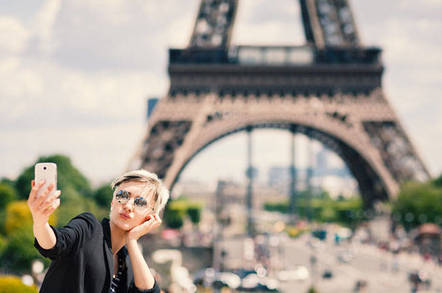 One thing the Brexit debate hasn't been short on is hyperbole, with much talk about a potential economic Armageddon triggered by a leave scenario.
Certainly there has been no shortage of tech companies loudly nailing their colours to the remain mast.
Microsoft and Hewlett Packard Enterprise even went so far as to email staff to ensure they were aware of the company's position.
Yet it would seem there are some potential benefits to a Brexit scenario for the sector, at least as far as the mobile network operators are concerned. Last year the EU ruled that mobile phone roaming charges should be abolished from June 2017.
The new regulations will prevent operators from charging consumers any roaming fees, as well as potentially reducing the wholesale fees that operators can charge each other for providing roaming services to subscribers from other countries. And what is good for consumers is not necessarily good for the operators.
According to research from economics and financial consultancy Oxera, a Brexit scenario could benefit mobile operators by up to £750m per year from 2018 as they will no longer have to adhere to the rules. Of course that also means consumer will be left out of pocket.
Felipe Florez-Duncan, a partner at Oxera, said that calculation is made in an extreme scenario on the basis that operators fully exploit the freedom of having no regulations. But he said it is hard to predict for certain.
Making calls, downloading data and texting will all become considerably cheaper after 2017 if we remain in the EU.
"However, the impact to UK operators from this will be significant. Therefore it is inevitable that someone is going to end up out of pocket. The question is will it be UK operators under remain, or British mobile phone users under Brexit?"
He said: "The direction of travel has already been toward lowering tariffs. Three, for example has a 'roam like at home' policy for certain countries. The question is would they revert that?"
He believes that could be a possibility if operators no longer viewed having roaming deals for customers abroad as a competitive advantage – particularly with no imminent regulatory leveller in place.
"It may not happen immediately, but little by little as operators adjust prices we may see an evasion of some of those deals," said Florez-Duncan.
"There is a lot of money that the regulators are essentially transferring from mobile operators to consumers. Good thing for consumers, of course. Mobile operators have been fighting this for a long time. No question that there is a transfer of money here, leaving MNOs with less money to invest.
Separate research from analyst firm Juniper found that in 2015 UK mobile operators made $3.8bn (£2.7bn) in mobile roaming revenues, out of total sales of $26.3bn (£18.4bn).
On the basis that the UK does remain in the EU, that figure is due to plummet to $2bn (£1.4bn) – largely due to the changes coming in next year.
However, while the imposition of roaming charges would undoubtedly lead to a substantial short-term hit for operators, Juniper Research's head of forecasting and consultancy Windsor Holden believes in the longer term operators may start to recoup some of that lost revenue.
"By 2020 are estimates show that roaming charge revenue will start to go up again to $2.2bn (£1.5bn) – so it takes a big hit and then it starts going up again as people become relaxed about using their data allowance abroad."
A combination of not having increased roaming charges as a deterrent and the proliferation of more 'over-the-top' services mean people will be more willing to go over their data allowances, he said.
He notes that the mobile operators may have reason for being wary about a Brexit scenario regardless of roaming charging regulations being removed from the menu.
"On the one hand there is a significant opportunity [that] roaming revenues would offer but conversely there are potential uncertainties associated with Brexit," he said.
"No one has any idea how this is going to play out. No one knows what trade deals will be cut and the impact of a restriction on freedom of movement. It might be hunky-dory, it might not." ®
Sponsored: Minds Mastering Machines - Call for papers now open