Outsourcery sold after Dragon runs out of puff
Around 100 jobs saved as GCI steps in, as for investors' cash...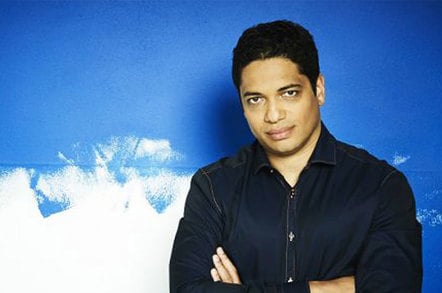 Something positive was salvaged from the crash at cloud biz Outsourcery - 100 employees have transferred with the business in a pre-pack sale to new owners GCI Network Solutions.
The loss-making company ran into cash flow shortages on multiple occasions, most recently in April when principal secured lender Vodafone stepped in to keep the firm afloat as a buyer was sought.
The deal, in which the shareholders were warned they'd get "no or little" return on their investment, was exclusively revealed by El Reg. EY was this week appointed as administrator to oversee proceedings.
Sam Woodward, partner at EY, said the pace of revenue growth at AIM-listed Outsourcery was - as readers know - "below expectations" and this led to "trading losses and cash flow pressures".
"The Board was unable to secure additional working capital funding and as such, commenced a marketing process to identify potential buyers for the business," said Woodward.
Vodafone drove this entire process, sources told us, but the telco's PR rep handling the situation, Will Cameron, has refused to respond to calls for comment. Woodward added:
"We were able to secure a sale of the majority of the Outsourcery business to GCI Network Solutions Limited immediately following administration, which presents an excellent outcome for the business, preserves approximately 100 jobs and provides continuity of service for its customers."
He made no mention of trade creditors or shareholders, who are likely to take a bath from their backing of Outsourcery, which sells infrastructure services, is a Microsoft Gold partner and Virgin Media buddy.
In a statement, GCI CEO Adrian Thirkill said Outsourcery has some "very talented people, a strong Skype for Business capability… some well-engineered platform and lots of potential."
Historians will long muse over the collapse of Outsourcery - well they might - but sources told us the company strategy to sell services via resellers had limited growth.
"By the time they [Outsourcery] had built a direct sales team it was already too late," said one contact.
Other claimed the business plan was sound but "execution was weak" - one reckoned sales leadership was lacking, something that business had tried to correct.
Outsourcery reported sales of £8.1m for calendar '15 and an EBITDA loss of £4m, though this represented progress of sorts.
Co-founder and co-CEO Piers Linney was on the panel of Dragons' Den for one series and he sat on the government's SME advisory board without having sold anything to the public sector. The man built quite a profile but the business ran out of puff.
Still, he isn't the only Dragon who caused shareholders sleepless nights: back in 2014, irascible TV nasty boy Peter Jones took Expansys private for 0.65 pence per share, four years or so after investors stumped up 5.6 pence per share in a placement. ®
Sponsored: Minds Mastering Machines - Call for papers now open