Dell sockets it to 'em with Xeon server upgrades
New PowerEdges for all you dual-socket fetishists and a new box suggested for Ceph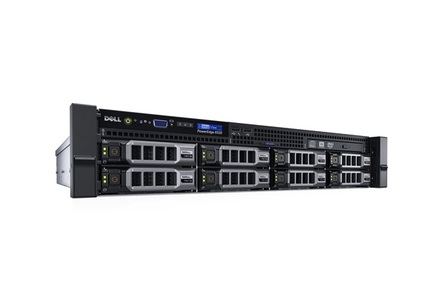 You know the drill: Intel pops out a new Xeon ( in this case the E5-2600 v4 and over the following weeks all the major kit-makers find ways to put it to work.
InDEll's case that means a new trio of PowerEdge servers for your consideration.
The new model R530 is a 2U beast that Dell reckons is good for "common business applications and small-scale virtualization and for dedicated development or backup server." There's a pair of CPU sockets aboard, plus a dozen DDR4-ready DIMM slots and room for eight 3.5 inch disks. Of the five PCIe slots, three run PCIe Gen3. Those slots may be needed for more or faster NICs as the machine has four 1GBE E LAN connections on the motherboard.
The R430 is a slim 1U machine but don't let the size fool you, sysadmins. Dell's intention is that you'll stack these high and dense thanks to the presence of 10 2.5 inch disk ports. Fill 'em with flash and watch the two CPU sockets and dozen DIMM slots sing in an HPC or video-crunching rig. Networking is the same as the R530.
Ye olde tower servers are still a thing at Dell in the form of the new PowerEdge T430, although the machine can be rack-mounted or left to sit on its legs. Inside are six PCIe Gen3 slots, home for 12 DDR4 DIMMs, room for eight disks and a pair of gigabit NICS on the motherboard.
Dell's also given its extreme infrastructure kit for cloudy types a Xeon makeover. The new SS 7000 can now handle "up to 90 3.5-inch drives into a 4U chassis for up to 720 terabytes of storage" and can also accommodate either one or two server nodes. The latter is suggested as a fine way to run Ceph. ®
Sponsored: Minds Mastering Machines - Call for papers now open