Early supplier on UK.gov's G-Cloud slams 'dying' framework
We shouldn't have drunk the Kool-Aid, moans founder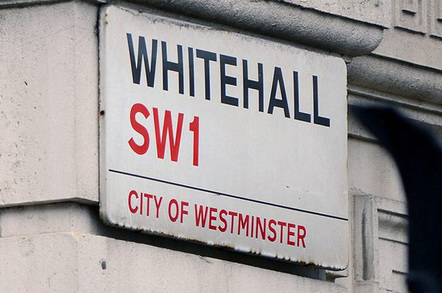 G-Cloud pioneer and small hosting biz Memset has slammed the framework as failing in its original vision to "punch through archaic government procurement requirements" with an online "App Store".
Founder of Memset Kate Craig-Wood got involved in the project in 2009 as technical architecture co-lead prior to the framework being launched.
In a blog post, she wrote: "We passionately believed in the dream of G-Cloud and kept doing so despite the goalposts being repeatedly moved, the marketplace continuing not to function properly and buyers continuing to behave in the same old ways."
Since it was first launched in 2011, the G-Cloud has totalled more than £1bn in sales. It was set up as an alternative procurement vehicle from traditional frameworks, intended to make it easier for government to do business with smaller providers.
However, the Infrastructure-as-a-service sector in which Craig-Wood operates has arguably been more challenging than other areas areas of the framework, which have required little or no upfront investment. In contrast the framework's "lot 4" cloud consultancy services account for three-quarters of G-Cloud sales.
Memset has a turnover of around £10m per year and has made "huge" investments to meet stringent government security requirements including £2m on a high-security data centre, she said.
However, she said the business has seen an "utterly pitiful return via G-Cloud" of about £100,000 per year and no new business since 2013.
Speaking to The Register she said: "Our investment, was something we did in good faith. We thought we'd be seeing good returns on it. I don't think we have done anything wrong at any point: we've tried to comply with the rules, and adhere all the principles.
But the onset of Microsoft and Amazon cloud services also provides a huge threat to small providers. One source remarked: "IaaS is a race to the bottom. AWS and Azure will soon be UK domains and then it's all over - government will just want that."
The source added: "Government isn't disaggregating at anything like the pace it promised; stuff isn't moving to the cloud unless it's dev stuff and with everything going through Gov.uk on the web, there's little other stuff to put in the cloud."
Craig-Wood outlined Memset's lack of a traditional sales team as being one of the reasons they are failing to win more biz - something she labels as depressing as it smacks of old procurement practices still being at work.
"What about our sales approach? This, I think, is the nub. We don't really do pro-active selling, just lead conversion. We are a technically oriented, cost-focused cloud/hosting business. We don't have padding in our prices to afford armies of salespeople running around, nor deep-pocketed backers willing to allow us to make losses.
"We briefly tried hiring some 'traditional' salespeople, but their tactics were incompatible with our high integrity and our technical, introverted culture was at odds with their own.
She also blames a failure to properly develop the front face to something more than a "search engine from 1998".
"Instead we have a marketplace where you only get noticed by 'spamming' by including the right keywords in your text and getting partners to re-post your services to get multiple listings of the same thing. It is like the bad old days of search engine SEO!"
"Summing up she said: "I bear full responsibility for Memset's government journey to date. Not only did I have a hand in creating the Kool-Aid but I made us drink it. We passionately believed in the dream of G-Cloud and kept doing so despite the goal posts being repeatedly moved, the marketplace continuing not to function properly and buyers continuing to behave in the same old ways." ®