NBN 'copper guru' ads pulled from Monster.ie
'Not us' says network builder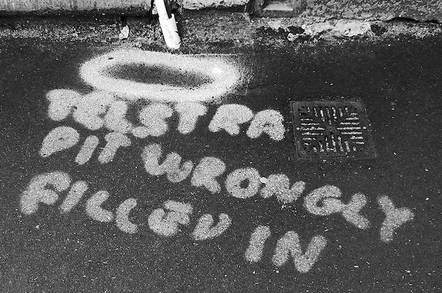 Job ads in Ireland seeking "copper jointers" and "copper gurus" for the National Broadband Network have been pulled from Monster.ie after they were spotted by Australian media.
The advertisements were placed by a recruiter, and while they were seeking staff to work on the National Broadband Network, the company in charge of the operation, nbnTM, has told The Register it did not place the advertisements.
The timing of the recruitment campaign was inept, since they emerged during Australia's federal election campaign and the NBN is a sensitive issue.
Mystery surrounds who did place the advertisements, which on Monster identified the advertiser as OneIRC. Its LinkedIn page (here, or cached in case of deletion) links to a parked domain at Crazy Domains.
ASIC doesn't seem to have any records for OneIRC, which describes itself as a public company although the "Pty Ltd" suggests otherwise, and the domain registration likewise records a company number (ABN 20219943178) that returns no records.
While nbnTM issued a statement that it wasn't responsible for the advertisements, it did not respond to questions from The Register asking what it knew about OneIRC. ®
Sponsored: Webcast: Build the next generation of your business in the public cloud